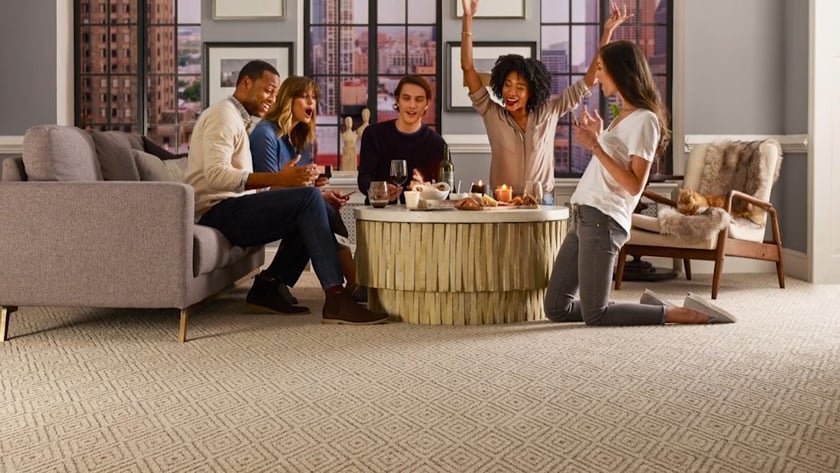 Why choose carpet?
Carpet is warm, comforting, and soft. This makes it ideal for basements, living rooms, bedrooms, and kids' play areas. It absorbs both noise and impact, and many of today's manufacturers use stain resistance and hypoallergenic technologies in the manufacturing process. This makes carpet an ideal choice for the entire family.
Carpet care & maintenance
When it comes to keeping your carpet in great shape, you'll want to establish a daily care routine while practicing some preventative maintenance. Learn more about caring for your new carpet.
CARPET INSTALLATION
Learn exactly what to expect before, during, and after your carpet installation.