We're taking precautions to keep you safe!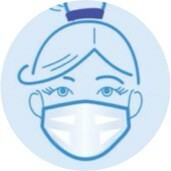 FACE COVERINGS
Employees will be wearing them and you will be provided with a disposable mask if you do not already have one.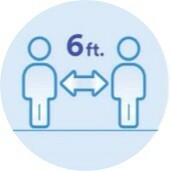 SOCIAL DISTANCING
We'll be encouraging everyone to maintain a distance of at least six feet away from other people while in one of our showrooms.
INCREASED CLEANING
We'll be frequently cleaning and disinfecting counters, displays, and other surfaces and touch points throughout our locations.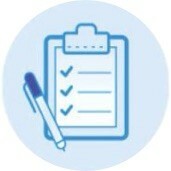 ASSOCIATE WELLNESS CHECKS
We'll be making sure each employee participates in a brief wellness check before he or she begins working for the day.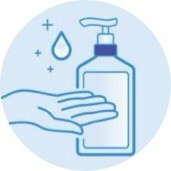 HAND SANITIZER
We'll make sure plenty of hand sanitizer is available for customer use in each of our flooring showrooms.
please
do not
enter
if you or anyone in your household has had contact with anyone that has been sick in the last 14 days.
We make it easy to shop from the safety of your home