Laminate Care & Maintenance
While laminate is durable and easy to care for, it does still require some preventative maintenance and daily care to keep it performing its very best. Read on to learn more!
Daily care tips
First, come up with some preventative maintenance steps, just as you would with hardwood. Be mindful of your footwear (heels in particular) when walking across your flooring. Invest in entry mats and encourage visitors and family members alike to make use of them. Take care when moving furniture and use floor protectors when possible.
To care for your laminate, simply vacuum regularly using a manufacturer-approved appliance. Take care when using cleaning products; make sure they are manufacturer-approved and don't let any your flooring experience any excess moisture.
Dealing with spills
As with hardwood, treat all liquid spills immediately, blotting them up so that your laminate doesn't warp from prolonged exposure to moisture (while some laminate products are waterproof, others aren't.) If your flooring needs a deeper clean, use a manufacturer-approved cleaning solution and follow all instructions. You can also reference Shaw's common spill guide for stubborn messes.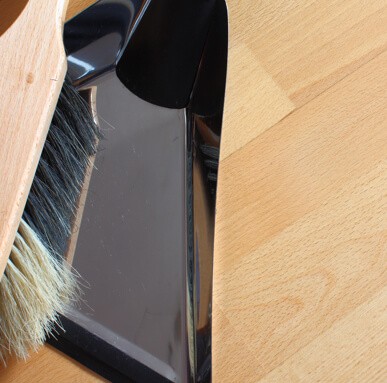 Want more information on laminate care? Submit the form below!