Three Beautiful Hardwood Styles You'll Fall in Love With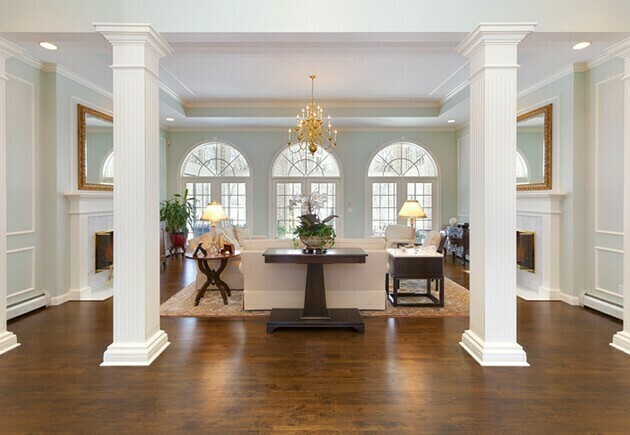 It's no surprise that year after year hardwood flooring continues to be one of the most popular flooring choices among homeowners. These days, there are plenty of other flooring options that will give you the look of hardwood, like laminate or tile. However, most homeowners want the real thing. After all, hardwood floors are durable, easy to maintain, natural, and most of all, timeless.
When it comes to hardwood flooring, it's important to pick a style that you love! While your wall colors, tastes, and preferences may change in the future, your hardwood floors will be there for years if not decades to come. Try to avoid trends and focus on a classic style that you'll never get tired of as your hardwood should easily stand the test of time.
Without further ado, here are three beautiful hardwood styles we think you'll love for years to come!
Dark, Cool Tones
Dark, cool tones have been in vogue for quite some time, especially as cooler paint colors like gray and muted colors continue to rise in popularity. Additionally, dark tones go well with just about every color palate and home décor style. While darker tones are beautiful and timeless, they do require slightly more maintenance, as dust and scratches can be more visible. Of course, this may not be a concern for many homeowners, but for those with children and/or furry friends in the house, it may be worth considering this additional maintenance.
Light, Natural Colors
While dark tones are the most popular choice, natural tones are a close second. Natural tones blend effortlessly with nearly every color scheme making them a smart choice for hardwood floors. Additionally, natural colors, like blonde hardwood, can make a room appear larger and more open, which is always a win!
Gray
Ten years ago, gray was thought to be a trendy shade that wouldn't stand the test of time, but gray doesn't appear to be going anywhere in terms of home décor popularity. Whether you choose a charcoal gray or a blend like beige, gray color floors are another timeless option and perfect for those who like a clean, contemporary look.
No matter what style of hardwood you choose, you can rest easy knowing you're making an investment in your home that will last for many years to come. Whether you're looking for hardwood floors for your Cincinnati home or your Dayton office, our expert team is ready to help. Visit one of our nine locations today to have our expert team help you find hardwood floors you'll fall in love with again and again!