The Many Layers of Laminate: What You Need to Know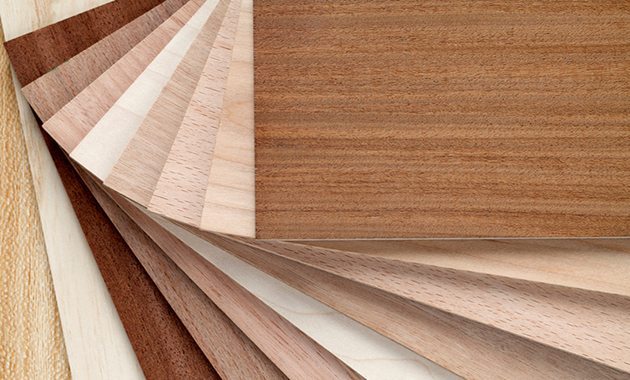 Laminate is one of the most popular flooring options on the market today, garnering a stellar reputation for its versatility, durability and affordability. Below are some key points that further illustrate why laminate flooring is such an ideal choice.
First Things First: What is Laminate Flooring?
Laminate flooring is comprised of multiple layers of composite materials that have been fused together through a lamination process. It is also referred to as "floating wood tiles," and is considered to be a synthetic flooring product. Many homeowners opt for laminate flooring as a cost-effective alternative to natural hardwood, but it can also mimic the look of other popular flooring materials such as stone, tile and even metal.
How is Laminate Flooring Made?
Laminate flooring is manufactured by bonding four (or sometimes five) different layers of materials together into one flooring plank. The bottom layer is typically comprised of plastic, and it serves to protect against moisture. The next layer up is the inner core, which is comprised of densely compressed wood fiberboard. On top of the inner core is the design layer, which is where all the "magic" happens. This layer is comprised of multiple sheets of photo paper that are fused together using a special resin. Through the use of high-resolution digital imaging and special printing technologies, the design layer can be customized to faithfully imitate the look of a wide variety of floor coverings, including finished hardwood, natural stone and ceramic tile. Last but not least is the wear layer, which is basically a clear coat of material (usually aluminum oxide) that is applied to protect the design layer from scratching, stains and/or fading.
How is Laminate Flooring Installed?
Most laminate flooring products feature interlocking planks that are much easier to install than traditional hardwood flooring. There are quite a few installation options for laminate flooring including glued tongue-and-groove, pre-attached underlay and glueless click lock planks.
Advantages of Laminate Flooring
Laminate flooring is exceptionally versatile. It can simulate the look of a wide variety of natural hardwoods, as well as various natural stone and ceramic tile materials. Through the use of a special technique known as embossed in register (EIR), it is even possible for manufacturers to simulate the surface texture of these various materials.
Due to its rugged and resilient wear layer, laminate flooring is a very low-maintenance flooring option. Generally speaking, you just need to sweep or vacuum the floor on a periodic basis to keep it looking great.
Unlike natural hardwood, laminate flooring is an ideal option for homes with radiant floor heating systems, as it will not expand or contract in response to changes in temperature and/or humidity.
Laminate flooring is naturally resistant to mold and bacteria growth, making it an ideal choice for people who suffer from various allergies. In addition, this health-friendly flooring option can be treated with antibacterial or allergen-resistant coatings to add an extra layer of safety.
Laminate flooring is generally more affordable than natural hardwood flooring, and it definitely takes the cake in terms of ease of installation.
The wear layer of laminate flooring is remarkably durable, making it a top choice for high-traffic areas such as kitchens, hallways and entryways.
Perhaps you've been thinking about installing laminate flooring in your home, but you feel a little overwhelmed at all of the different options that are available. The team at McSwain Carpets and Floors can offer you valuable insight and professional recommendations based on decades of experience in the flooring business. From installing carpet in Dayton to hardwood flooring in Cincinnati, we've done it all, and we will work with you every step of the way to ensure your flooring installation is a success. Call or visit one of our showrooms today to see how we can help you bring your next flooring project to life.