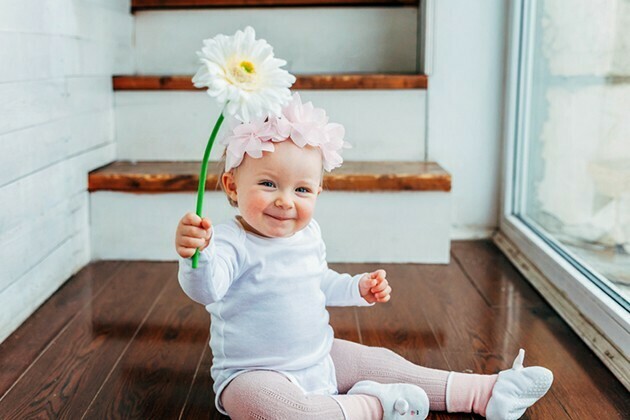 Now that the snow has melted and the temperatures are slowing rising, it's time to start your annual spring-cleaning routine. While this is a time when many families are working on reorganizing various areas of the house and debating which items to donate, it's also an important time to show your floors some extra TLC. After all, the snow, slush, and salt that was tracked in all winter from your boots can be quite harsh on your floors.
To ensure your floors look their best this season, we've compiled a list of tips and tricks to help your floors get the TLC they need!
Hardwood Floors
While regular sweeping, damp mopping, and dusting will help keep your hardwood floors looking great week after week, it's important to remember the following:
Do not use abrasive cleaners! These cleaners will dull and scratch the finish on your floors. Instead, stick to cleaners that are specifically designed for hardwood floors.
Avoid using a steam mop. The high temperature of the steam can damage your hardwood floors.
Always clean up spills and dirt quickly – don't let them sit and sink into the wood.
Carpet
Spring is the perfect time to focus on your carpet, just make sure that you keep the following in mind:
Make an appointment to have your carpet cleaned by a professional. It's important to have this done every 6-12 months to keep your carpet looking and performing it's best.
Run the vacuum cleaner at least once a week. Households with kids and/or pets will likely want to vacuum several times a week.
Never rub a spill, spot, or stain on your carpet – always blot!
Vinyl Floors
One major benefit of vinyl floors is how easy they are to keep clean. For optimal results, try the following:
Don't use ammonia. Instead, use a mixture of apple cider vinegar and warm water for mopping, or water mixed with baking soda for stains.
Cover the legs of your furniture with felt or use coasters to prevent permanent indentations.
Ceramic Tile
Ceramic Tile is known for being incredibly durable, but it's still important to follow proper cleaning instructions:
Don't run a vacuum over your ceramic tile without the appropriate attachment. When in doubt, simply use a broom and dustpan.
Always damp mop and make sure to dry the floors afterward. Doing so will prevent mildew and mold from growing.
Avoid the use of soap or detergent.
Laminate Floors
To keep your laminate floors looking shiny and new, do the following:
Don't use soap or detergent. Instead, reach for cleaners that are specifically formulated for laminate floors.
Avoid using steam mops. As an alternative, use a damp mop or dust cloth.
Clean up spills immediately.
Steer clear of polishing, waxing, or buffing machines and treatments.
As you can see, there is no one size fits all when it comes to cleaning and caring for your floors. As you chip away at your spring-cleaning list, feel free to contact us or stop by one of our McSwain Carpets and Floors locations to have your flooring cleaning questions answered. Whether you're cleaning laminate in Dayton or carpet in Cincinnati, our experts are readily available to provide their best tips and tricks.