Shopping for New Carpet? Here's Some Terms You Should Know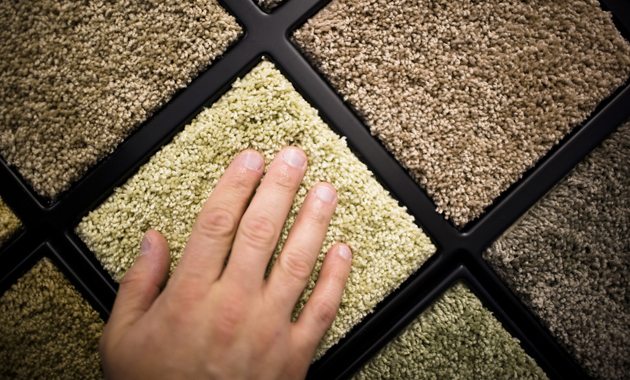 Shopping for new carpet can seem like a daunting task, especially in light of all the details you have to consider when weighing out your options. As the old saying goes, knowledge is power, so use this handy list of carpet terms and jargon to help you make a more informed buying decision.
Common Carpet Terms
Backing – Also known as "primary backing," backing is the base material that is used to hold the carpet fibers in place. Carpet backing is often comprised of woven polypropylene (a type of plastic), but other backing materials include urethane, jute, and foam rubber.
Density – This refers to how close together the various strands of carpet fiber are at the base of the carpet. If the strands are densely packed (a.k.a., a high-density carpet), the carpet will be stronger, and vice-versa. Carpets with a higher level of density are able to retain their durability and performance over time.
Face Weight – The amount of carpet fiber per square yard, as measured in ounces. For example, a typical carpet will have a face weight of anywhere between 35 to 45 ounces.
Fiber – The material that the carpet is made of. Carpet fibers are spun together in order to create a type of multi-strand yarn that is then attached to the backing through a process known as "tufting." The majority of carpet today is made from synthetic fiber such as nylon or polyester, but natural fibers such as silk, wool, and bamboo can be used as well.
PAR Rating – A scoring system for carpet that measures Performance, Appearance, and Retention, as expressed on a scale from 1 to 5 (5 being the highest). A carpet with a higher PAR number is more resilient and tends to retain its appearance better than a carpet with low PAR number.
Pile – Also called the "nap" or the "face," pile refers to the height of the carpet fiber. Carpets are either cut pile (where the strands of fiber are evenly cut across the top of the surface) or loop pile (where the pile surface consists of uncut loops of fiber).
Texture – Refers to the style in which the carpet fibers are cut, looped or twisted. There are dozens of different carpet textures to choose from, each of which will have a different look, feel, and durability level.
Twist – The number of times that a multi-strand fiber is twisted in a 1-inch length. A carpet with a high twist count will typically be more durable and resilient than one with a lower twist count. The unit of measurement used to determine twist count is Turns Per Inch (TPI). The majority of carpets on the market today range between 2.5 and 6 TPI. When the twist direction is to the left, it's known as an "S-twist;" when to the right, it's known as a "Z-twist."
Weight – Similar to face weight in terms of measuring ounces per square yard, but the word "weight" by itself implies the fibers plus the backing.
Now that you have a good grasp on the basic terminology of the carpet industry, you can feel confident about beginning your quest to find the ideal carpet that can suit your needs and budget. McSwain Carpets and Floors offers the carpet Dayton and Cincinnati homeowners prefer, so if you're shopping for a high-quality floor covering, look no further than our showroom.
As can be seen in our our project gallery, our carpet installation Cincinnati and Dayton services are second-to-none, and our extensive selection offers something for every taste. Stop by one of our locations today to find the perfect carpet for your home!