Choose Your New Flooring with Our Inspiration Gallery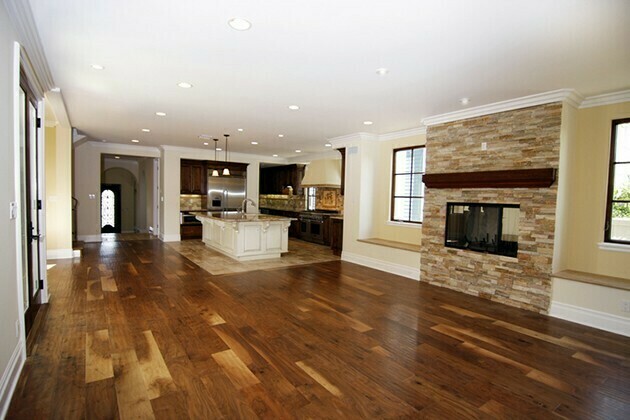 Decisions, decisions – you know it's time for new floors, but with so many options out there, it can be hard to determine exactly what you want. Have no fear; the professionals at McSwain Carpets & Floors have created our "Inspiration Gallery" to help you find the perfect flooring for your home.
What You'll Find
Our Inspiration Gallery features a sample of some of the projects that our team has created and installed for our clients, as well as images from some of our favorite flooring brands. From a custom area rug featuring the Cincinnati Bengals' iconic orange and black stripes to a custom hardwood inlay design in a dining room, stylish tile kitchen backsplashes, chic carpet selections, and more, you're sure to find the inspiration you need.
You've Found Something You Like, Now What?
Whether you've found exactly what you want in our Inspiration Gallery or it's helped you narrow down your options, our team will help you bring your idea to life. When it comes to the next step, you have three options:
Visit Our Showroo
Simply show or tell one of our designers about the image you like from our Inspiration Gallery and they'll help you navigate our showroom to find the right flooring solution to complete your vision. At our showroom, you'll have an opportunity to handle the product itself, giving you a sense of how the material will look and feel like in your home. If you're interested in seeing exactly what the flooring will look like in your home, consider taking advantage of our Design-A-Room and Shop @ Home programs.
Design-A-Room
We offer Carpet Design-A-Room and Hard Surface Design-A-Room tools to help you see exactly what your new flooring will look like in your home. To get started, upload a picture of the room you are redesigning or select one of our sample images. Once the photo is ready, the fun begins! With hundreds of flooring styles and colors to choose from, you can let your creativity run wild. Simply use the image you found in the Inspiration Gallery as a reference and recreate it in your space.
Shop @ Home
Our Shop @ Home program brings the showroom to your house. First, fill out our Shop @ Home form to tell else what products and styles you're interested in seeing from our Inspiration Gallery. Next, one of our design specialists will bring a selection of products directly to your home. During your appointment, you'll have an opportunity to see how the product will look like in your space.
Finding the right flooring is a challenge. Fortunately, our team is ready to help you every step of the way. Get your creative juices flowing today by viewing our Inspiration Gallery. Whether you're looking for hardwood flooring in Cincinnati or luxury vinyl in Dayton, our Inspiration Gallery will help you explore your options. Come into our showroom orcontact one of our flooring experts to get your new flooring started today.