Adding Texture to Your Room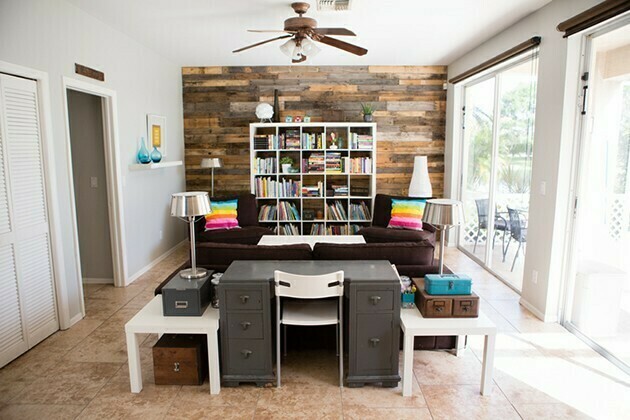 Finding the perfect paint colors can be tough, but once you have painted your rooms and chosen your overall styles, you may find that something is still missing. Maybe your old carpet is dragging down your room, or your freshly painted walls just feel a bit too sterile. If your living space is missing something that you just can't quite put your finger on, you may want to consider adding some texture to your space. Putting in an accent wall, textured tile, or new flooring can really make a difference in creating a beautiful and functional space. If you are looking for inspiration or want to find the perfect team to help you with your home projects, contact us at McSwain Carpets & Floors today.
Accent walls
Accent walls are quickly becoming a staple in modern interior design. Accent walls can range from something simple like a brightly painted wall that becomes the focus of the room to an entire wall of beautiful wood or designs. Simple projects like a paint job or interesting wallpaper can easily serve as an accent wall, but the more intricate the design the more your wall serves as a true centerpiece. If you are looking for a truly unique accent wall to set your space apart, a beautiful wood design comprised of raised molding or even reclaimed wood can make a world of difference.
Hardwood & Laminate
If your flooring is starting to wear down, lose its shine, or has just lost its appeal to you, you can easily spice up your space with some new hardwood or laminate flooring. Not only will hardwood and laminate flooring look great and add some serious texture to your space, but it can also increase the value of your home dramatically. Laminate flooring has come a long way in the past 20 years and some options are as durable, if not more durable than its hardwood counterparts. If you are looking for even more texture from your flooring, you can create a design in your hardwood or laminate flooring. Beautiful designs like herringbone or border designs can really delineate your spaces and make your entryway or living space truly grand.
Textured Tile
Textured tile is beautiful, durable and can be as unique as you want it to be. These tiles are usually found in bathrooms and kitchens but you can easily integrate these designs into your whole home. The first step in this process is finding a tile shape and design that speaks to you. Once you have chosen your tile, we can help create a beautiful design on any wall that you want. Textured tiles can create a feeling of depth and customization that other tiles cannot replicate.
Adding a dimension of texture can help create a beautiful and customized feel to your home in an easy and cost-effective way. If you are looking for design inspiration, let our expert designers at McSwain Carpets & Floors help you. We are even happy to come straight to your house to show you samples, designs, and walk through ideas with you through our unique Shop@Home consultation program!