9 Things to Do before Your New Floor is Installed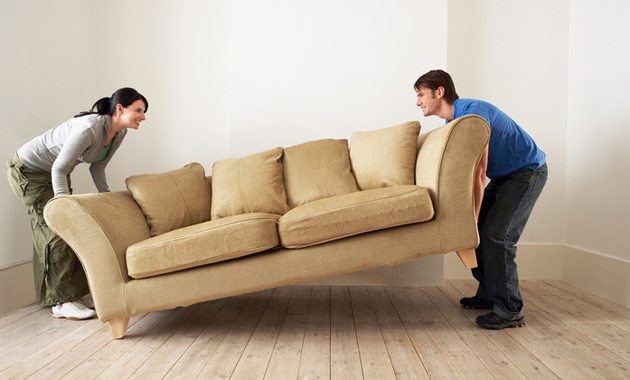 So you've purchased some brand new flooring and you're ready to get everything installed yesterday, right? Well, not so fast — there are some preparations you'll need to make before the installers can do their job. Below are 9 things you can take care of ahead of time to ensure a smooth and easy installation process.
1. Complete all wet processes (e.g., plaster, drywall, etc.) at least 48 hours prior to the scheduled installation time.
2. Make sure that the installation area is completely enclosed, with all doors, thresholds, and windows being in place.
3. The room needs to be completely empty before you start the installation process. Remove all furniture out of the room that you can handle by yourself, such as end tables, light chairs, area rugs, etc. If there are any super-heavy objects in the room (e.g., piano, bed, pool table, etc.), it's best to hire a professional mover, as we do not move pool tables, pianos, etc.
4. Remove all items from any built-in bookshelves, cabinets, entertainment centers, etc. All breakables (e.g., vases, lamps, antiques, wall hangings, etc.) should be removed from the installation area as well.
5. One of the most common mistakes homeowners make when preparing for a flooring installation is to forget about clearing out any closets that might be in the room. Be sure that the closet is completely cleaned out as well!
6. If you have pets, they will need to be secured in an area of the home that will be away from the installers. This is especially true if you have a pet that you don't want to escape outdoors. Installers will often perform certain cutting jobs outside, which means that there will be lots of opening and closing of exterior doors, and lots of opportunities for your furry friend to slip out by accident.
7. Make sure that you have made electrical power available to the installers, so that they can use their power tools and other equipment during the installation.
8. Speaking of electricity, be sure to remove any electrical wiring that runs alongside baseboards or door casings, or underneath the current flooring. In addition, all electronic items such as televisions, computers, stereos, etc., need to be removed from the room, along with all of the related cables and cords.
9. Create a clear, easily accessible pathway through your home for foot traffic related to the installation, and for the removal of debris.
While getting a new floor installed is definitely an exciting time, it can be stressful if you don't partner with the right flooring company. McSwain Carpets and Floors has extensive experience in working with homeowners to make their flooring installation process as stress-free as possible. McSwain's pre- and post-installation checklists ensure that our top-notch installation services are second-to-none. Contact us today to see how we can deliver excellent results for your next flooring project.