6 Questions to Ask Yourself before Purchasing New Flooring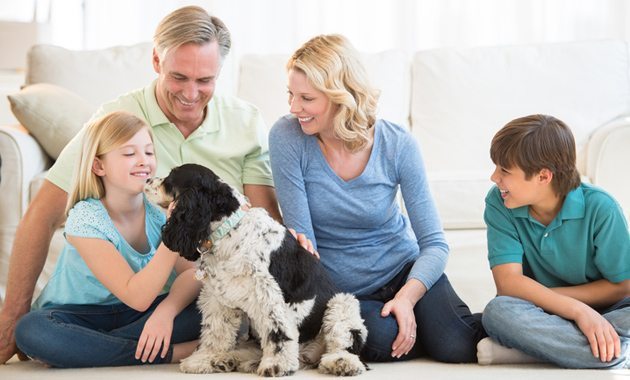 Getting a new floor installed in your home is always an exciting event, but it also requires quite a bit of planning and forethought. From the choice of material to space considerations to the actual installation process, there are a lot of variables to take into account when choosing the right floor for your home. To help you navigate this sometimes convoluted process, below are 6 questions to ask yourself before purchasing new flooring.
1. Will your new flooring mesh well with your existing decor?
Although you might be excited with the look and style of a particular flooring material in the showroom, you have to think about how it's going to mesh with the existing decor in your home. Even if your new flooring provides a fairly sharp visual contrast, that doesn't necessarily mean that it should be off limits; by employing some creativity in terms of blending patterns and paying attention to the use of transitional space, you can still pull off an integrated look that will complement the overall design theme of your home.
2. What type of foot traffic does the room normally receive?
The last thing you would want is to install a flooring material that cannot stand up to the wear and tear of regular foot traffic. Be sure to think about how frequently the room is used, and if you have pets or kids, you will definitely need to take durability into consideration.
3. How should your local climate affect your flooring choice?
For example, if you live in a region where high humidity is the norm, a wooden floor might not be the best choice for your room, as it can be subject to warping and buckling in moist climates. A tile floor, on the other hand, will remain relatively unaffected by humid conditions.
4. What type of cleaning and maintenance requirements will your new floor have?
Cleaning and maintenance are an inevitable part of keeping your new floor in good shape. Be sure to ask your flooring professional what type of upkeep is involved in maintaining the particular type of flooring material that you choose.
5. What about allergy considerations?
If you or someone in your home suffers from allergies, you should consult with your flooring professional to find out which flooring materials are the most hypoallergenic. As a general rule, hard flooring services are less likely to collect dust mites and other allergens versus carpeting.
6. How much will the entire project cost?
Unfortunately, some less-than-scrupulous flooring companies mislead customers by only quoting the main installation fee up front, and then sneaking all kinds of extra charges into the final bill. At McSwain Carpets and Flooring, we believe in being 100% above board with our customers right from the start, so you can rest assured that you will receive an accurate estimate the first time around, with no unpleasant surprises.
If you've been thinking about installing new flooring in your home, the professionals at McSwain Carpets and Floors can help. Our highly knowledgeable team of flooring experts can guide you through every step of the process by answering any questions you might have, as well as providing you with helpful recommendations based on years of experience. We have performed countless flooring installations in the Southwest Ohio area, from carpet in Dayton to hardwood flooring in Cincinnati, and we regularly service the Northern Kentucky area as well. Give us a call today, or stop by one of our showrooms, to see how we can help you with your next flooring project.