5 Signs It's Time to Replace Your Carpet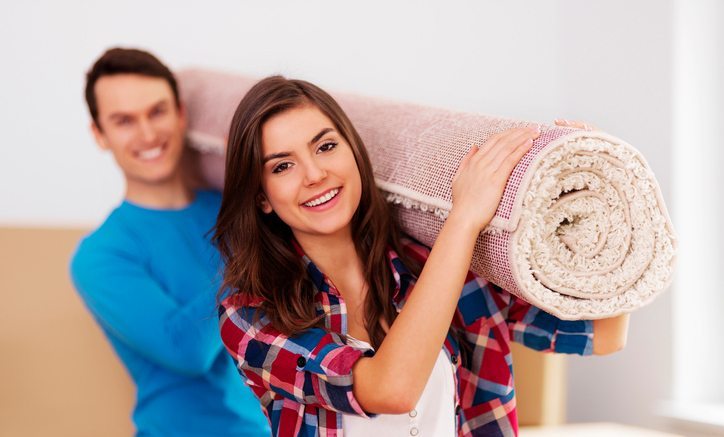 Even if you're a rock star when it comes to keeping your carpet clean, there will eventually come a time when it will need to be replaced. So how can you tell whether or not that time is drawing near? Below are five telltale signs that it's time to consider replacing your carpet.
1. Matting
One of the first signs that your carpet is in need of replacement is when the pile begins to stay matted down in the most frequently trafficked areas. This is especially true for carpets that are made of polyester fibers; once the pile begins to lay down due to heavy foot traffic, there's not a whole lot you can do to get it to stand up again. Even getting your carpet professionally cleaned may not do a whole lot to renew its look.
2. Stains
Whether it was a cup of grape juice that got knocked over, a pet who had an "accident" or a three-year-old who went wild with a Sharpie, all of us have had at least one (or five) cringe-worthy stain incidents.
While it's possible to hide a few unsightly stains here or there using furniture, rugs or other clever methods, if you can't overlook the stains, it's definitely time to get it replaced. Even if your current carpet has a stain-resistant finish when it was installed, this treatment gradually fades away over time, leaving your carpet vulnerable to stain-inducing accidents.
3. Worn-Out Padding
Your carpet padding provides a level of cushion and resilience, and it's what makes your carpet comfortable to walk and sit upon. Not only that, your carpet padding also provides a noise buffer as well as insulation for the floor. General wear and tear over time will eventually reduce the performance of your carpet padding, and once it's worn out, there's really no other option except replacement.
If you start noticing wrinkles, unevenness or a crinkling sound under your feet when you walk on certain areas of your carpet, that's a pretty good indication that your padding might be on its last leg.
4. Bad Smell
If it seems like your carpet carries a lingering unpleasant smell even after it has been cleaned, this could mean the residue from various spills, pet accidents, etc., over the years has penetrated deeply into the carpet fibers, or even down into the padding/subfloor itself.
Foul odors can also be a sign of mold or mildew, which can create significantly bigger problems if left unaddressed. If your carpet seems to retain an unpleasant smell no matter what you do, your best bet is to go ahead and get it replaced.
5. Increased Allergy Symptoms
Carpet fibers are magnets for dust, dirt, pet dander, and other allergens that can produce troublesome symptoms. If it seems like your family suffers from frequent colds or allergy symptoms, your carpet might be the culprit, especially if it's older. It is not uncommon for people to experience diminished allergy symptoms after having their carpet replaced.
If you believe that it's time to replace your carpet, McSwain Carpets & Floors can help! Our team of highly experienced professionals will help you navigate the entire process, from selecting the most appropriate carpet material to ensuring that the installation is done right.
We are one of the most respected names for carpet installation in Cincinnati, Dayton, Northern Kentucky, and the surrounding areas, and we would love to earn your business. Give us a call or stop by one of our showrooms today to find the perfect new carpet for your home!