Why Hardwood Is The Right Choice For You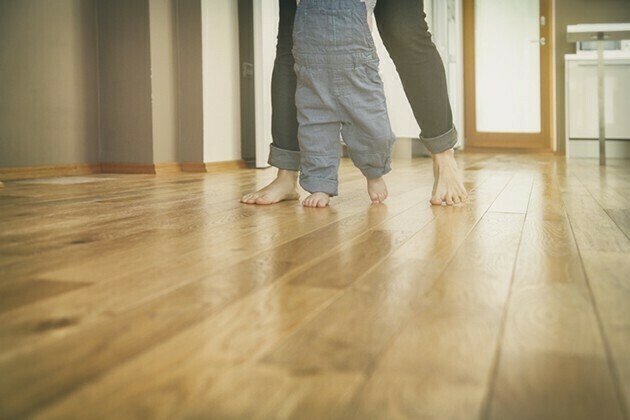 One of the best ways to increase the value of your home while simultaneously making your space more beautiful and enjoyable to be in is by choosing the right flooring. The right flooring can make your space feel more open and light while providing superior durability and style. There is no flooring more iconic and beautiful than traditional hardwood flooring. Hardwood flooring comes in a wide variety of sizes and finishes, ranging from classic thin boards to modern and trendy thick boards. No matter what kind of hardwood flooring you are looking to install in your home, trust the expert team here at McSwain Carpets & Floors to get you the hardwood flooring of your dreams at a great price.
Durability
One of the biggest benefits to hardwood flooring is just how durable and long-lasting hardwood can be. If you have ever watched HGTV or gone home shopping, you have probably seen homes from the early 1900s with their original hardwood floors still in place. When hardwood is properly maintained, it can easily last decades, even up to a century with standard foot traffic and usage. Here at McSwain Carpets & Floors, we know how important it is to keep your hardwood floors both looking and functioning beautifully. We not only proudly install some of the best hardwood floors in the tri-state area, but we also service and maintain all hardwood floors no matter the condition. We offer two main maintenances: basic hardwood cleanings and full hardwood refinishing.
If your floors are in good shape, you most likely will only need a basic cleaning, but if you have warped boards, need a section replaced due to water damage, or just want to finish your hardwood with a new color stain or finish, you are probably going to want to do a full refinishing. Our expert refinishing staff can help you get your hardwood looking beautiful in no time with little to no dust contamination of your property. We also offer a high tech ultraviolet curing method that lets you walk on your refinished floors on the same day of the final UV coating.
Style
It may come as no surprise, but hardwood flooring is some of the most beautiful and iconic flooring that you can install. Though laminate flooring and other manmade materials can give you a similar look initially, no other flooring style besides stone is as long-lasting as hardwood. Hardwood comes in a wide variety of sizes, finishes, grains, and styles for you to pick from, which can quickly become overwhelming if you don't know where to begin. If you are looking for inspiration, visit our hardwood gallery, or try our Shop @ Home program, where one of our expert designers comes straight to your home with flooring options for you to look at in the light and ambiance of your own space.
Home Value
At the end of the day, you hope that any upgrades that you make to your home will pay off in both the short and the long term. When you install hardwood flooring in your space, you not only are making your home more beautiful for you to enjoy right now, but you are also raising the value of your space substantially.
No matter what you are looking to accomplish with your new flooring, there is a perfect hardwood option for you. Don't settle for second best, let the expert team here at McSwain Carpets & Floors get you the hardwood floor you have always wanted at an unbeatable price.