Why Carpet Padding is Critical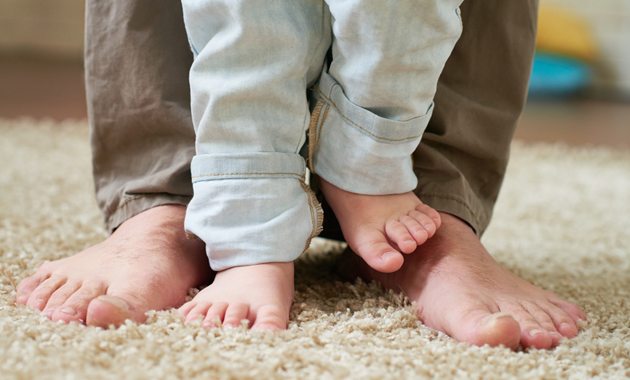 When it comes to carpet padding, the old phrase "out of sight, out of mind" typically applies, but this often-overlooked component of your flooring is more critical than you might think. In many ways, your carpet padding can make or break the quality of the entire carpet installation. So what exactly is carpet padding, and why is it so important? Read on to find out more about why this vital element of your floor covering should not be ignored.
One of the primary functions of carpet padding (a.k.a. "carpet cushion") is to provide more cushion and comfort underfoot. This might not seem like a big deal at first glance, but imagine trying to install carpet by itself over a concrete subfloor – talk about uncomfortable! Standing or walking on a floor like that for any length of time would be a painful affair, and forget about doing any kind of activities such as playing with the kids or exercising! Keep in mind that every time you take a step on your floor, you are literally generating hundreds of pounds per square inch of pressure; carpet padding helps to diffuse some of that pressure so that your carpet will feel softer and more comfortable.
Carpet padding will increase the durability and longevity of your carpet. Without carpet padding, your carpet will wear down at a much faster rate, which means more expense for you in the long run. This fact has been borne out by several industry studies as well; in fact, research shows that having a quality carpet pad underneath will enable your carpet to last 50 percent longer than one without this vital padding.
Another important benefit of having carpet padding is the noise insulation that it offers. It absorbs sound much better than carpet without padding, and this particularly comes in handy for homes with more than one level.
One of the most popular materials for carpet padding is rubber, which is a natural anti-microbial compound. This means that as dirt, pet dander and other unsavory pollutants find their way into your carpet and further down into the padding itself, they will be greatly minimized, which can make a world of difference to a person who suffers from allergies. In addition, rubber is a sustainable material that does not give off volatile organic compounds (VOC's), which are widely known to produce allergic reactions of all kinds.
Carpet padding will boost your carpet's thermal insulation properties, offering an additional layer of insulation to the room. This means that it can retain more heat during the winter, and keep the cool air from leaving during those hot summer months.
Perhaps you've been thinking about installing new carpet in one of the rooms of your home, but all of the different types of styles and materials that are available tend to feel a little overwhelming. The team of flooring experts at McSwain Carpets and Floors can provide you with professional insight and advice to help you make an informed buying decision. Stop by one of our showrooms today to see why we offer the carpet installation Cincinnati homeowners prefer!