Which Hardwood Look-Alike Is Right for You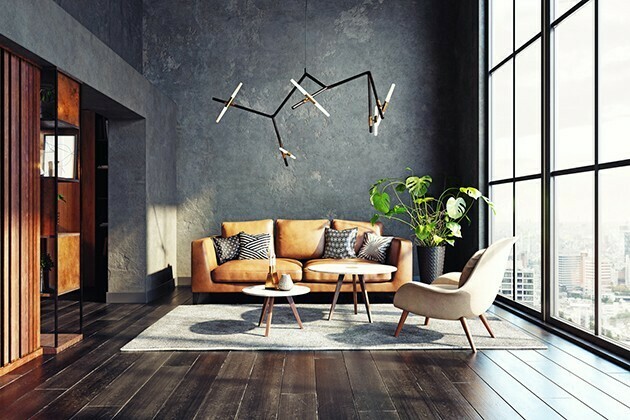 If you love the look of hardwood flooring, but prefer the benefits of other flooring types such as luxury vinyl, laminate, or waterproof flooring, you're in luck – you can have both! The aforementioned, types of flooring are the perfect solution. Each comes in a variety of hardwood look-alike designs and colors.
In today's blog, we'll review the three most popular hardwood look-alike flooring options to help you decide which is right for your home.
Luxury Vinyl
These aren't your Mother or Grandmother's vinyl floors. Luxury vinyl has come along way over the years! Like its predecessor, luxury vinyl is a durable flooring solution that's perfect for high traffic areas of the home. However, today's luxury vinyl is also resistant to water, mildew, stains, and scratches. Plus. It comes in an endless variety of colors, styles, and designs, including hardwood look-alike. Luxury vinyl is the perfect solution for homeowners who love the look of hardwood but might not feel the same way about the price tag, or those with a busy household. From kids to pets, luxury vinyl is up to the challenge.
Laminate
Like luxury vinyl, laminate is also known for its durability. Laminate is resistant to the following: chips, crack, water, mildew, mold, stains, and UV damage. Additionally, it comes in a wide variety of hardwood look-alike styles and shades, so you can have the look of hardwood without the worry or maintenance, and for a fraction of the price. For a busy household, laminate is the perfect flooring option, because all it requires is regular sweeping or vacuuming to keep it looking good.
Waterproof Flooring
If your floors regularly have muddy soccer cleats, snowy paws, or wet work boots trekking across them, it might be time to consider having waterproof flooring installed. As the name implies. Waterproof flooring is designed to stand up to water, mildew, and mold, plus: heavy foot traffic, UV damage, and cracks. This type of flooring is perfect for any room, especially rooms where hardwood would not, like mudrooms, bathrooms, and basements. Since waterproof flooring a wide selection of hardwood look-alike designs and hues, you can have the look in any room of your home.
Today, homeowners can get the look of hardwood without the price tag or commitment. Whether you're looking for ways to increase your property value or a way to get the best of both worlds, these hardwood look-alikes are the perfect solution. If you're interested in learning more, contact one of our nine showrooms today or arrange a Shop @ Home experience.