What to Expect When You Are Installing A New Floor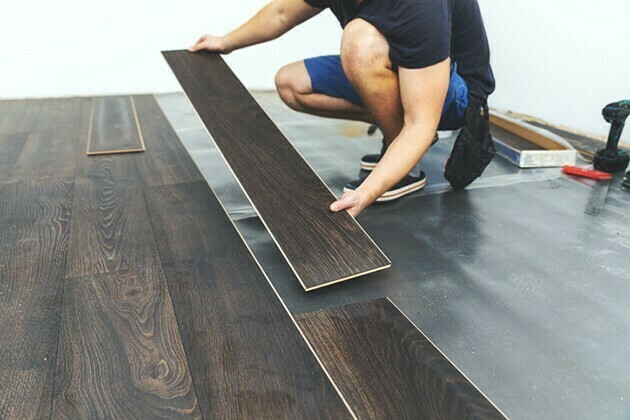 The hard part is over, you found the perfect flooring for your home or business! Now all you need to do is have the flooring installed. If you are wondering what you need to do to prepare for the installation and what to expect during the process, then this is the blog for you. In today's post, we will be discussing our most frequently asked installation questions.
Scheduling Your Installation
We make the scheduling process as easy as possible, so don't worry about remembering to call us, we'll call you! A member of our customer care team will give you a call to determine an installation date that is convenient for you and your schedule.
You will then hear from a member of our customer care team the day before your scheduled installation. During this call, we will discuss every detail of the project to ensure you know exactly what needs to be done and what to expect.
On the installation day, you'll receive a call from the installer by 9:30 a.m. During this call, the installer will let you know what time they will be arriving at your home.
Preparing for Your Installation
To ensure our installation team can get to work as soon as they arrive, we ask that you do the following:
Disconnect and remove all electronics (i.e. TVs, computers, stereo systems, etc.) and breakable items from the room (i.e. vases, antiques, pictures on the wall, etc.)
If the room has a closet in it, you'll need to clear the area and remove all shoes, clothing, storage bins, and other items from the floor.
Drain and remove waterbeds and aquariums.
Make plans to have all water or gas appliances disconnected prior to the installers arriving. Of course, you'll also want to make arrangements to have them reconnected afterward.
Let our team know if you are aware of any special water lines or wires installed under your existing flooring.
Have adequate power, light, ventilation, and heat available prior to, during, and after your installation.
If you have questions about any of the preparations, please don't hesitate to contact our customer care team. It's their goal to make sure the installation process is as stress-free as possible.
What Will Happen Once the Installers Arrive?
Upon arrival, the installer will perform a pre-installation checklist and review the project with you. Next, the installer will look over the seam locations and any special work that may be required. Our team will then move any standard furniture from the space (large items, such as pianos, pool tables, etc. will need to be removed prior to our arrival). Once the room is empty, our team will install the flooring in accordance with all manufacturer and industry standards. After the flooring is down and secure, the installers will clean up their work area, vacuum, and move the furniture back into place. Lastly, the installers will do a post-installation inspection with you to ensure you are 100% satisfied with the project.
Whether you're having hardwood floors installed at your Cincinnati home or carpet installed at your business in Dayton, our team at McSwain Carpets & Floors is here to help you every step of the way. Visit one of our nine locations today to get started on your next flooring project.