Three Pet-Friendly Flooring Options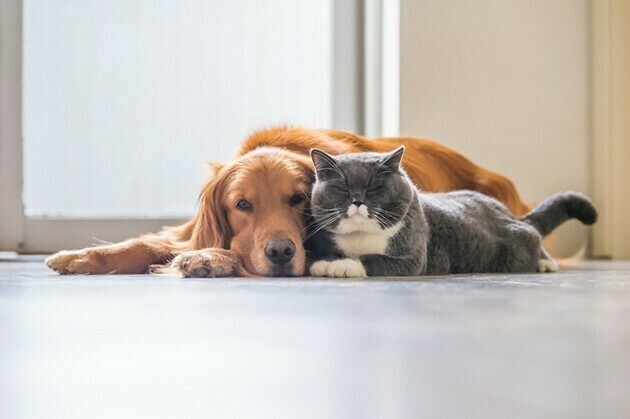 If you have pets in your family, you probably do a lot to try to keep them happy and comfortable every day. Having the right flooring for your pets is extremely important to keeping your home looking great and keeping your maintenance down to a manageable level. You want a flooring option that is easily cleaned, durable, and able to put up with some serious abuse from those little paws. If you are looking for the perfect flooring option to fit your family's lifestyle, come into McSwain Carpets & Flooring today.
Hardwood
Hardwood is one of the most durable and long lasting flooring option. This beauty and durability doesn't come cheap, as hardwood flooring has the biggest initial investment, with costs ranging greatly depending on the type of wood you use for your flooring. This cost is offset by the fact that hardwood flooring can be refinished and, if it is well cared for, it can easily last decades.
If you have larger dogs or animals with claws and nails, you want the wood you choose to be hard and durable. Hardwoods contain wood types like oak, cherry, walnut, mahogany, bamboo, and hickory, whereas woods like pine, chestnut and fir are considered softwoods and will be more prone to scratches and dents. All woods will be easily cleaned with a vacuum and mop, but you need to make sure that you clean up any accidents your pets have immediately, as your wood flooring can become stained and even warped if liquids are left to soak in. The best part of hardwood flooring is that it can be easily refinished and repaired, so if you get scratches and dents, we can make your hardwood look brand new.
Carpet
Carpet is another great option for pet owners, though it does not come without its struggles. Carpeting is a cheap and affordable option that will not be scratched or damaged easily by your pets. The main pitfall of carpets is that they can easily soak up odors, smells, and stains caused by pet accidents. If you have ever tried to house train a puppy, you know that carpeting can be your worst enemy. If your dogs and cats are well housebroken and don't have many accidents, carpets are one of the best products on the market for pet owners.
Vinyl
If you love the look and feel of hardwood floors but don't want to break the bank on your flooring, vinyl is the perfect option for you. Vinyl is scratch and stain resistant and gives off the beautiful look of classic flooring designs. Our luxury vinyl flooring is extremely durable and will stand up to heavy foot traffic from even the biggest of pets. Vinyl will not last as long as traditional wood flooring, but if you are looking for a cost-effective way to beautify your home, vinyl is exactly what you are looking for.
No matter what style or look you are going for, our design experts here at McSwain Carpets & Flooring have the perfect option for you. We can even bring the showroom to your home with our Shop @ Home program, where one of our design specialists will bring flooring samples to your home, letting you see exactly how your new flooring will look in your space. Let the McSwain Carpets & Flooring team help make your house a home!