Three Great Accents for Winter Décor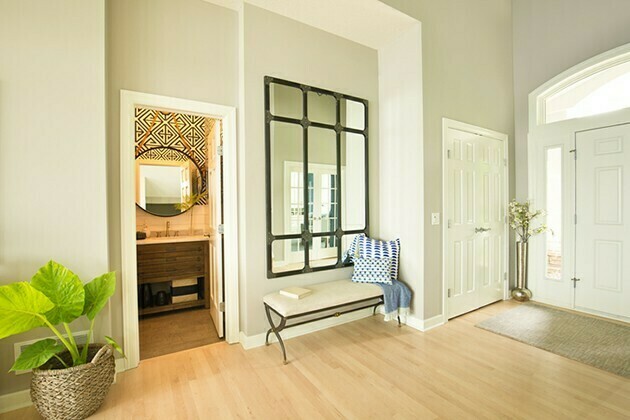 The hustle and bustle of the holidays have come and gone. As you slowly begin to put your wreaths, lights, and holiday décor away, you may feel like your home is looking a little drab. Instead of waiting for the next holiday or spring to arrive, it's time to add a few special little winter touches to get you through the cold winter months ahead! Below are three décor ideas to get you through the winter blues.
Revamp Your Favorite Roo
Start the new year off by reinventing your favorite room by adding splashes of color. You can do this by simply buying new throw pillows or artwork to complement your existing design. On the other hand, if it's time to make a slightly bigger change, you could even consider incorporating an accent wall.
When it comes to accent walls, the options are endless! Whether you want to add a new color of paint, a bold wallpaper print, rustic-looking laminate wood or the look of stone with tile, there are several ways to revamp your space.
Add a Mirror
A mirror is a great way to add light to any room of your home, which can be much needed during the gloomy winter months. Light and UV deprivation is one of the leading causes of seasonal depression. Adding additional lighting to your home won't just make your spaces feel brighter and more open, it could actually help you feel better and happier through the cold winter months. Adding a mirror above your mantel is also a great way to replace the sparkly holiday decor you are missing. Once you've selected a mirror, consider adding plants and candles to the area to complement the new addition.
Get Crafty
You can use yarn for more than making cold-weather gear. You can also use it to make a fun wreath or pinecone décor to add warmth to your home.
To make a yarn wreath, you'll need several different shades of yarn, a hot glue gun with sticks, foam spheres in various sizes, a wreath form, and scissors. For the directions, click here This project is the perfect way to add a bit of cheer to your door.
If you're looking for a simpler project, consider adding yarn wrapped pinecones to your décor. All you need are pinecones, a few colors of yarn, and a little time. Simply wrap the yarn around the pinecones and place them in a decorative bowl or basket. Now you have a new colorful centerpiece.
Don't let the winter blues get you down! With these three accent ideas, your winter décor will continue to look cheery long after the holidays!
If you're considering revamping your favorite room by adding an accent wall or want to add depth with new flooring options, visit one of our nine McSwain Carpets & Floors showrooms Our experienced team will help you find the perfect laminate or tile to complete your vision!