The Top Four Flooring Trends Of 2019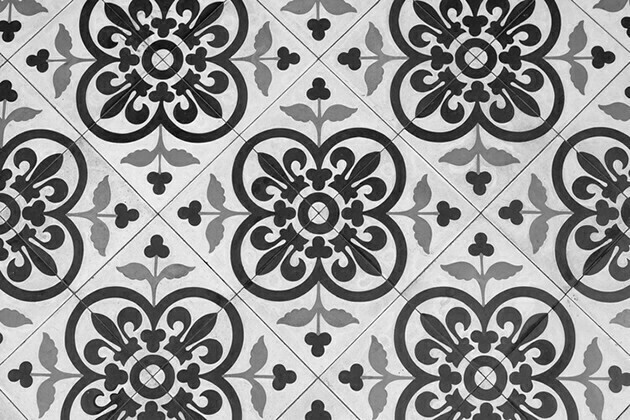 Flooring trends come in and out of style every year, with certain styles lasting for long periods and others being more of a flash in the pan. Every homeowner wants to find the next classic flooring design, but if you get too experimental with your flooring, you could date your home in a way that won't age well over time. If you are looking to upgrade your flooring but don't want to date your home, you want to choose something popular, beautiful, and guaranteed to age well. Here are the top four trends in flooring for 2019. Make sure that once you decide on the perfect flooring option that you choose a great flooring company like McSwain Carpets & Floors to make sure your flooring is installed and maintained perfectly.
Distressed Wood
Distressed wood has become incredibly popular over the past few years, owing its popularity in part to HGTV shows like Fixer Upper favoring the rustic look of shiplap and natural wood. Distressed wood gives a warm, lived-in feel to your home that is hard to match with other types of wood. The wood gets its distressed look from a variety of techniques, but distressed wood flooring is usually built using freshly cut wood that is put through a distressing process. This allows your flooring to have a beautifully aged look while having all of the strength of brand new wood.
Herringbone
Beautiful flooring patterns like herringbone have become a staple in modern design. Herringbone is a great pattern option as it is intrinsically beautiful and eye-catching while being more cost-effective than other design options. A talented flooring installer like the ones here at McSwain Carpets & Floors can accomplish a beautiful herringbone design across your desired area quickly and efficiently.
Black & White Tile
Big, bold patterns are back in style this year, especially with large black and white tiles. Vintage bathrooms and kitchens have used black and white tiles with bold patterns to create a unique and classic aesthetic. Modern versions of these tiles feature unique, repeating patterns that give your space a custom look on a budget.
Reclaimed Barn Wood
Much like the distressed wood craze, reclaimed barn wood has become a beautiful way to set your flooring apart from the pack. Reclaimed barn wood gives your home a warm and weathered tone, making your living space feel lived in but elegant. The drastic increase in popularity for reclaimed barn wood has made it possible to get cheaper alternatives like reclaimed wood look-alike tiles, which provide a similar aesthetic but at a fraction of the budget. Regardless of whether you choose real wood or manmade tiles, reclaimed barn wood is a great way to give your space a unique and beautiful look.
If you are thinking about redoing the flooring in any part of your home, you want to choose a flooring option that will age well and keep your home looking beautiful through the years. Regardless of the flooring style you choose, let the expert team here at McSwain Carpets & Floors help you get the floors you have always wanted.