Stay Busy During Quarantine with Our Online Flooring Tools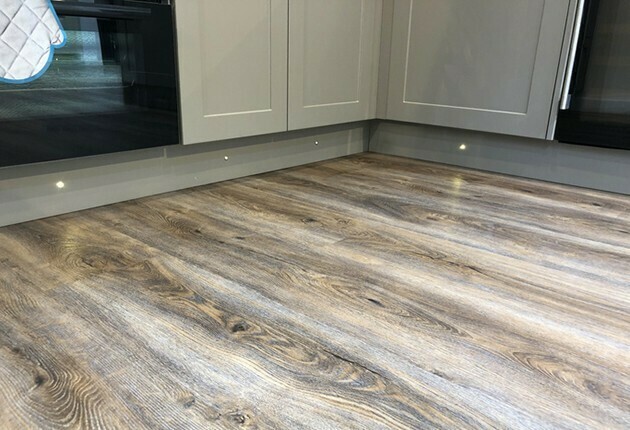 For many of us, maintaining a sense of normalcy has been challenging since the beginning of the coronavirus quarantine. No matter your situation, whether you've been juggling working from home while trying to make sure the kids are keeping up with their school work, helping an elderly or immunocompromised loved one stay safe, or are an essential worker, the past few months have been stressful for all of us!
No matter your circumstances, we are all finding ourselves spending more time at home. If you've started to notice the carpet in the family room isn't holding up like it used to or that waterproof flooring would be a better choice in the kid's bathroom, you don't have to put off updating your floors. Fortunately, all you need is an internet connection to start exploring the new flooring options available at McSwain Carpets & Floors.
In today's blog, we'll discuss how you can take advantage of our Virtual Room Decorator Tool program to start your next flooring project from the comfort of your home!
Virtual Room Decorator Tool
We've partnered with Floorvana + by Shaw to create our Virtual Room Decorator Tool. To get started, all you need to do is upload a photo of the space you wish to redesign, or you can use a sample room to get started. If you decide to use a sample room, you'll be asked to select from a variety of options, such as living room, shared spaces, or bedroom. Next, you'll select a room layout that best represents your space.
Whether you decide to work with a photo of your own or a sample image, you'll next be prompted to select what type of flooring you're interested in (i.e. laminate, carpet, hardwood, tile, etc.). Once you've decided what type of flooring you're interested in, you'll be given hundreds of styles to choose from. Once you've narrowed down what style you like, you can then experiment with different colors and even change the direction of the flooring using the rotate tool in the upper-right-hand corner.
If you're having a hard time making a final decision, you can share and save as many images as you want. You can then send the images to your partner or friends for a second opinion. When you're ready to move forward with your design, just contact us and we'll order samples and discuss the next steps. It's that easy!
Shop@Home
To ensure the safety of our staff and our customers, we've made a few small changes to our Shop@Home program. To get started, simply fill out our Shop@Home form and a member of our team will contact you to set up a personalized virtual shopping experience to fit your schedule and needs. Next, we'll order samples based on what you want to see in person. When the samples arrive, you'll be able to see what the flooring will look like in your space. From there, we'll schedule a time for one of our Measure Technicians to visit your home when it's safe to do so.
Whether you're interested in replacing the carpet in your Cincinnati home or switching to waterproof floors in your Dayton home, you can get started today by using our Virtual Room Decorator Tool or Shop@Home program. If you need help getting started, give us a call or send an email to flooringquestions@mcswaincarpets.com