Solid Wood vs. Engineered Wood Flooring: Helpful Tips for Finding the Right Floor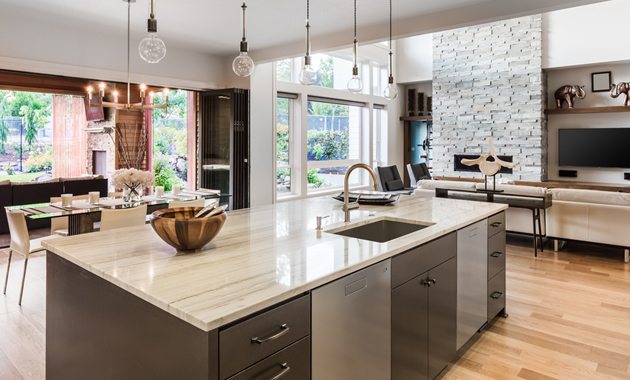 If you've been thinking about installing hardwood flooring in your home, one of the biggest factors to consider is whether you should use solid wood boards or engineered wood boards. While both types of materials qualify to be called "hardwood flooring" because they're both comprised of 100 percent wood, there are some important differences that you need to be aware of before determining which one will be the right choice for your home. Below are some of the key features of each type of flooring, so that you can make a more informed decision.
Solid Wood vs. Engineered Wood: How Are They Made?
Solid wood flooring is aptly named, because the boards are made from solid wood. Each individual plank is milled from a solid piece of hardwood that is typically three-fourths of an inch thick, and it is covered with a clear, thin layer of a protective substance such as acrylic or polyurethane. Because these thick planks are made of solid wood through-and-through, they can be sanded and refinished several times over the life of the floor.
Engineered wood, on the other hand, is typically comprised of three to twelve layers of hardwood that are cross-layered and then glued together using a bonding process that requires extreme pressure and heat. Each plank of engineered wood features a top layer (known as the "veneer wear layer") of hardwood that is typically thicker than the layers underneath it. Generally speaking, engineered wood is more resistant to moisture, humidity and heat than solid wood.
Solid Wood vs. Engineered Wood: What about Performance?
Both solid wood and engineered wood offer a balanced marriage of beauty and functionality, but there are a few performance differences between the two that are worth noting. Solid wood flooring is installed by being permanently nailed to the subfloor, and it is subject to expansion and contraction based on changing factors such as humidity, moisture and temperature. For this reason, professional installers will typically leave gaps between the solid wood planks and the wall in order to accommodate any swelling or changes in size. Because of this subjectivity to climate and moisture conditions, it is advisable to only install solid wood flooring in above-grade areas. In addition, solid wood flooring should only be installed over oriented strand board (OSB), wood or plywood subfloors.
Engineered wood offers a little more flexibility in terms of where it can be installed. Because it is more resistant to moisture and humidity, it is often the preferred flooring material for areas such as kitchens and bathrooms. It's also a good choice for below-grade installations such as a finished basement, but even then you need to be mindful that engineered wood flooring should not be installed over any concrete subfloor that has a moisture content level exceeding four percent. In addition, engineered wood flooring is a better choice for installation in rooms that feature in-floor heating systems, as this is a common cause for warping and/or rippling in solid wood floors. In terms of ease of installation, engineered wood flooring is typically considered to be the preferred choice, because many manufacturers now offer engineered wood planks that feature an interlocking tongue-and-groove system that makes installation relatively simple. Solid wood flooring, on the other hand, requires a little more skill and expertise in order to pull off a successful installation.
So Which One Should You Choose?
There are several factors to consider when choosing between solid wood and engineered wood flooring, including where you plan to install it, what type of look you're going for, and what type of budget you're working with. If you've been considering installing hardwood flooring, Cincinnati-based McSwain Carpets and Floor can help. Our highly experienced staff of flooring experts can provide you with the insight and advice you need to choose the flooring material that perfectly fits your style and budget. Call us, or visit one of our showrooms today to see how we can help you bring new life to your home with a beautiful new hardwood floor!