Proper Maintenance for Your Floors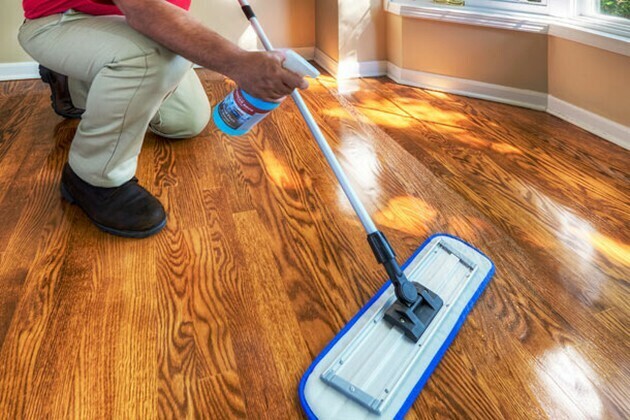 Let's be honest, our floors take a beating day-after-day. From your beloved family dog tracking mud onto the carpet to your teenager dragging a kitchen chair across the hardwood floor, accidents happen. Fortunately, with a little elbow grease and know-how, you can keep your floors looking brand new, no matter what your family puts them through. If you want to learn more about how you can extend the life of your floors contact the team here at McSwain Carpets & Floors. Today, we'll learn about the cleaning and maintenance techniques you can use to ensure your floors continue to look their best year-after-year.
Caring for Carpet
Remember to Vacuum
When it comes to keeping your carpets clean, your vacuum is your best friend for taking care of everyday wear and tear. For high traffic areas, such as the family room or bedrooms, you should make it a habit to vacuum twice per week. Areas that aren't frequently used, like the dining room, only need to be vacuumed once a week. Maintaining a regular vacuuming routine will help eliminate dirt and dust, which breaks down carpet fibers over time. When this happens, your carpet may appear dull, matted, and stain more easily.
Treat Spills and Accidents ASAP
As soon as you notice a spill or an accident, you need to treat it as soon as possible. Otherwise, that spilled glass of red wine will become a stain that's not going to be easy to remove. When a spill or accident happens, grab a paper towel or cloth, and begin blotting the area – do not rub or scrub! Once you've blotted up as much liquid as possible, look up the best way to treat the area. If you have carpet in your home, you'll want to make sure you have a good carpet stain remover on-hand, just in case.
Buy a Welcome Mat
Welcome mats are more than a cute, decorative item. They are a practical way to prevent dirt from being trekked into your home. Keep an eye out for mats made out of course materials, and depending on your needs, a boot brush stand may be worth picking up as well.
Use a Cleaning System Annually
Using a cleaning system at least once a year is just as important as vacuuming. A cleaning system will remove particles that your vacuum can't reach while thoroughly cleaning your entire carpet.
Caring for Hardwood
Sweep, Dust, or Vacuum Regularly
You may not realize it, but even the tiniest of crumbs can scratch or damage the finish of your hardwood floors. To keep this from happening, you need to regularly sweep, dust, or vacuum your floors. Just remember, if you decide to run the vacuum on your hardwood floors to make sure you use the hardwood attachment. Otherwise, you could end up causing more damage than cleaning.
Properly Treat Spills
Just like with carpets, it's important to clean up spills and accidents as soon as they happen. Simply use a soft cloth or paper towel to blot up the mess. Remember to never use steel wool, scouring pads, or abrasive cleaners on your hardwood floors. Also, you'll want to avoid using products with a high ammonia content, as they can dull the finish of your floors. For the best clean, we recommend using our PolyClean Hard Surface Flooring Cleaner.
Be Mindful of Sharp Objects
Hardwood floors can be easily scratched. To prevent this from happening, don't walk around your home wearing high heels or shoes with damaged heels. Additionally, make sure your pets' nails are regularly trimmed. When it comes to furniture, consider putting protective covers on the bottom of your chairs and any table legs.
With regular cleaning and maintenance, your carpet or hardwood floors will be able to withstand whatever your family puts them through. For additional cleaning and maintenance tips, don't hesitate to contact our flooring experts here at McSwain Carpets & Floors today.