Our Top 3 Flooring Trends for 2020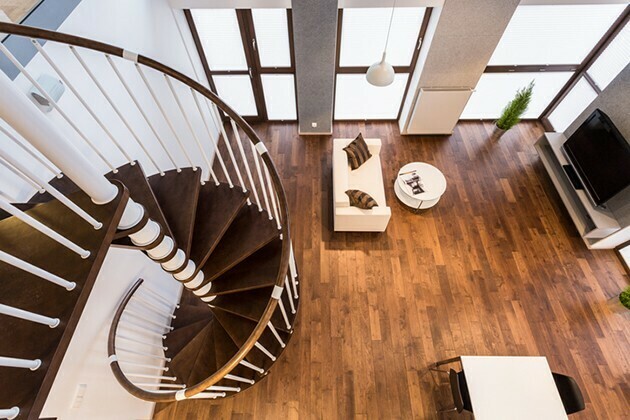 Not only is it a new year, but it's also the beginning of a new decade. What better way to kick it off than with new floors? Choosing new flooring for this decade and beyond doesn't have to be a daunting task. No matter which of our favorite 2020 flooring trends you choose, you can rest assured knowing you've selected floors that are as durable as they are stylish. Here are three of our favorite flooring trends for this year!
Waterproof Flooring
In past decades, tile flooring was the only option on the market when it came to waterproof flooring. Fortunately, today's homeowners have more waterproof flooring options to choose from than ever before, including vinyl, laminate, and even carpet. No matter which form of waterproof flooring you choose, you'll be happy to know it's worry-proof, stylish, easy to install, and a breeze to clean. You can find a wide variety of colors, textures, and styles to choose from. If you are looking for waterproof flooring for a bathroom or a mudroom entryway, we have a wide variety of waterproof vinyl or laminate flooring with any finish style you could possibly want.
Environment-Friendly Flooring
In 2020, consumers want to purchase durable, quality products they can feel good about. In other words, they want to know where the item they are purchasing comes from and how it will affect the environment. Fortunately, finding quality flooring that's produced using natural, renewable, and/or recycled material is easy. If you're interested in green flooring, you'll want to pay special attention to our selection of cork and bamboo flooring options.
Wood-Looking Floori
Hardwood floors are timeless; however, hardwood floors can be expensive and could be considered high maintenance by some. Luckily, as many homeowners have discovered over the past few years, you can get the look of hardwood floors with alternative materials like laminate, waterproof vinyl, or ceramic tile. These wood-looking alternatives are budget-friendly, easy to care for and come in a wide variety of designs. As the most popular flooring trend of 2018 and 2019, this look isn't new, but, like hardwood floors, it isn't going away anytime soon.
When it comes to choosing new flooring for your home, you can trust our experts to help you find a solution that's on-trend for 2020 and beyond. Whether you're looking for luxury vinyl for Dayton homes or laminate installation services in Cincinnati, our team is ready to help you with all of your flooring needs. Visit or contact one of our six Cincinnati and Northern Kentucky locations or one of our three Dayton showrooms to get started today!