Our Favorite Carpet Patterns of 2020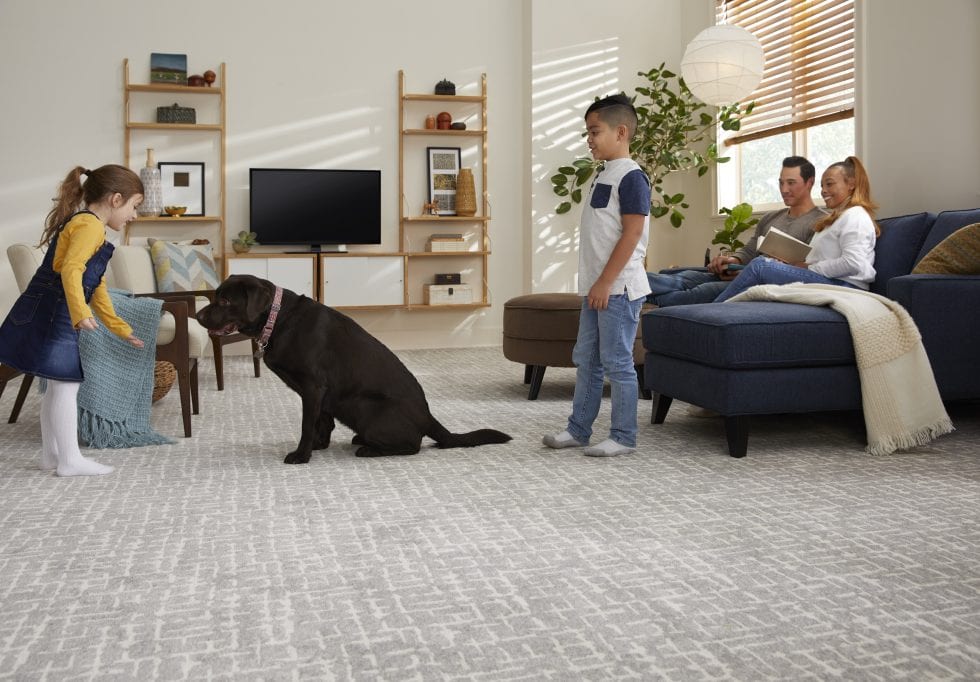 We're officially halfway through 2020. While, thus far, it has been a year with a lot of uncertainty, there's one thing we know for sure – we're obsessed with the carpet trends we've seen this year! At McSwain Carpets & Floors, we've always loved carpet, but this year we've seen a wide range of new colors and patterns hit the market that we really love.
Carpeting has been around for generations, but the carpet samples adorning our showrooms this year are a far cry from the carpet you grew up with at home. Carpet is now manufactured to be more comfortable and durable than ever. If you're thinking about getting new flooring for your home, consider carpet. Not only is it soft and cozy, but it comes in a variety of colors and patterns too. Carpeting is also an excellent insulator, which means that while your feet are cozy and comfortable, you'll be saving on your energy bill every month. In today's blog, we'll share our favorite carpet patterns for this year. Let's get started!
Geometric
Geometric home décor has been popular for a few years now, and it shows no signs of going away anytime soon. From geometric wall designs to accent pillows, and now carpet, the trend continues to expand. To pull off the look, have your geometric carpet be the featured item in the room and keep most of the rest of your décor fairly neutral (i.e. furniture, walls, and accessories). Geometric carpeting can be a great feature carpet for your whole floor or as an accent piece as an area rug.
Florals
Florals will never go out of style! The trick when picking floral printed carpet is to find a large print in neutral tones, like gray, white, beige, etc. Then rely on your walls or furniture to provide a needed pop of color. Don't be afraid to choose accessories with subtle prints as well.
Stripes
This year, we've seen stripes reinvented. Today's striped carpeting comes in a plethora of colors, sizes, and patterns, including florals and geometric designs within the striped pattern. The bold, fun stripe patterns can be styled in a wide variety of ways to create a room that is perfectly you!
Beautiful, Bright Colors
OK, so technically a solid colored carpet isn't a pattern, but we think it's worth mentioning here. If you're not one for patterns, there are plenty of beautiful, bright solid carpet designs on the market. From jewel tones to pastels, and every color in-between, it's available – so let your imagination go wild! You'll be amazed to see just how much of an impact a beautiful single color carpet can make.
This year's carpet trends are all about showing off your unique style in a bold way. Moving forward, think of your flooring as another wall in the room that needs to be both pleasant on the eyes and your feet. To find the perfect carpet for your home, visit one of our Dayton, Cincinnati, or Northern Kentucky locations today, or schedule a Shop @ Home experience.