Make the Season Bright with a Beautiful Accent Wall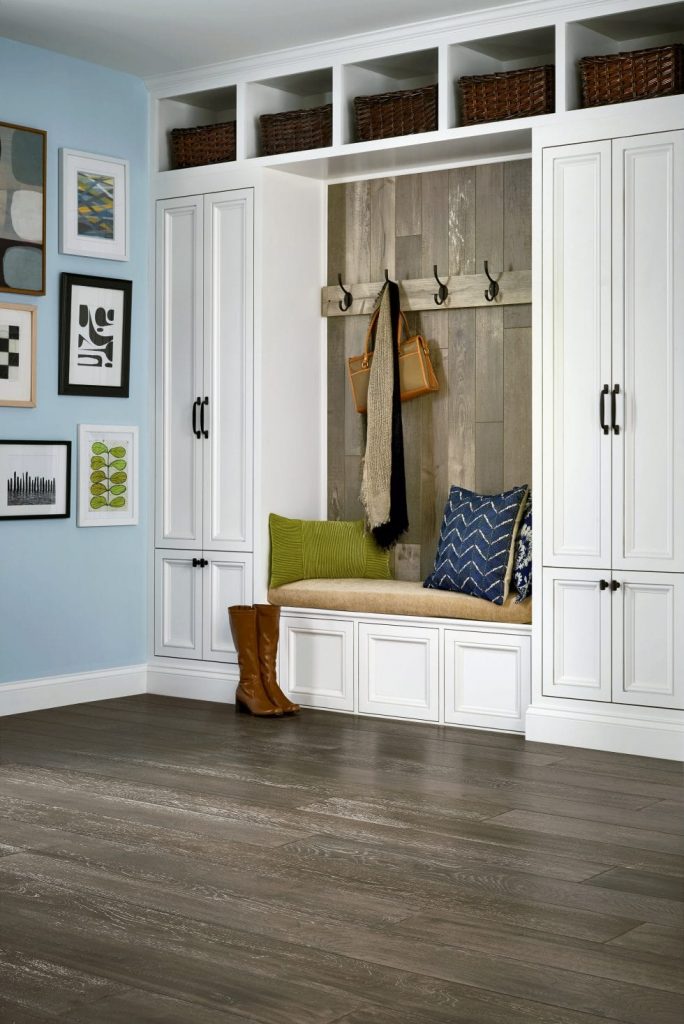 'Tis the season for gatherings with friends and family. Whether this is your first time having a holiday event in your home or you are an experienced host or hostess, it's important to have your home cleaned and looking it's best for your event. To help make your holiday parties bright this season, consider sprucing up your space with a beautiful accent wall. In this blog, we will explore different ways you can spruce up any room in your home by adding an accent wall.
What's an Accent Wall?
To put it simply, an accent wall is one wall in a room that differs in color or design from the other walls, drawing people's eyes to this specific wall. This design trick continues to gain popularity with homeowners and interior designers year-after-year, as it is incredibly flexible and versatile. From the color to the material and location, an accent wall is an opportunity to be unique and show off your personality. Let's explore the different products and techniques you can use to create the perfect accent wall for your space:
Laminate
Laminate isn't just for your floors. This durable material can be used to create a dramatic accent wall in any room of your home. From rustic barn wood to weathered concrete, reclaimed materials, and other natural features, using laminate flooring on your walls is versatile and affordable. Laminate gives you the ability to choose from several different species of wood and colors.
Tile
Homeowners have turned to tile to decorate and protect their floors for decades. Tile is durable, eco-friendly, easy to care for, and versatile. If you are a fan of HGTV, then you're familiar with using tile to create beautiful, eye-catching backsplashes in kitchens, but tile accent wall aren't just for the kitchen. You can add a tile accent wall into any room from your kitchen to your bathroom and even your living room. Consider using a porcelain tile designed to resemble brick or stone to add visual appeal to any area of your home.
Paint
Using a bold color to add visual interest to a room is a quick and easy way to bring added depth to your favorite room. Whether you choose a bright red or a rich dark brown, remember the accessories used in the room are equally important, as they will help tie the room together. You will also want to keep in mind the color of the other three walls and choose a complementary color for your accent wall. While white paired with a bold, bright color can be very modern and sleek, it may be too stark for some. In this case, you may want to consider a neutral, like grey or beige, to help balance the room.
Wallpaper
In recent years, wallpaper has made a big comeback. Using wallpaper on an accent wall is a great way to get the trendy designer look you see on Pinterest and HGTV without having to make a long-term commitment. Consider using a wallpaper with a bold print or pattern that may otherwise be too much in an entire room.
Whether your next home project calls for a laminate accent wall or a tile backsplash, you'll find everything you need at one of our nine McSwain Carpets & Floors locations in Northern Kentucky, Cincinnati, and Dayton. Visit one of our showrooms today, and we'll help you make your home merry and bright this holiday season!