Is Tile Right for Your Space?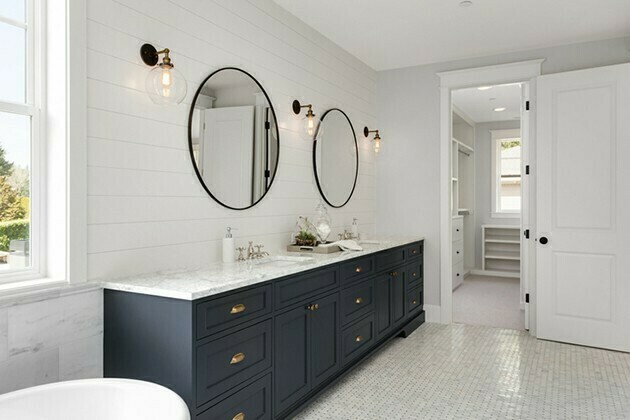 Believe it or not, tile is one of the oldest building materials in the world. According to researchers, the earliest use of tile dates back to the 13th century BC in the Elamite Temple in Iran. Since it was first used, artists, builders, and homeowners have found countless uses for this versatile material. From elaborate, artfully crafted mosaics to kitchen backsplashes, bathroom countertops, flooring, and more, tile continues to be a popular choice.
Today, homeowners turn to tile again-and-again for the endless possibilities of color, size, pattern, texture, and durability that they offer. Despite the continued popularity of the material, deciding if tile is right for your spacecan be a challenging decision to make. In today's blog, we will discuss the advantages of tile to help you decide if it's right for your next project.
Durability
Chances are you've gone to a museum or historical site and have seen tile that was laid hundreds or, in some cases even thousands of years ago. This is because the material is incredibly durable. Modern manufactured tile has retained that durability while becoming much more versatile in color and style. When tile is properly installed and maintained, it will last a lifetime with very little signs of wear or age. In fact, tile outperforms and outlasts nearly all other flooring materials on the market, today.
Endless Possibilities
As previously mentioned, when it comes to tile, the design opportunities are endless. With a wide array of colors, sizes, textures, shapes, and patterns, you can let your creative juices run wild. Whether you're interested in using tile indoors or outdoors, on the floor or the walls, tile can be used in a number of applications.
Easy to Maintain
When it comes to maintaining tile, there isn't much to worry about, as the material is resistant to stains, allergens, bacteria, odors, and dirt. All you need to do is use a damp cloth or mop with your favorite household cleaner to keep it clean and looking its best.
Resilient
Quality tile is resistant to water, scratches, and fire, making it the perfect material for any room in your home. With tile, you will never have to worry about the dog's nails leaving scratch marks on the floor, damaging the surface when a hot pan is placed on the counter, or the floor being ruined after the kids overflow the bathtub.
As you can see, there are several advantages to choosing tile for your next home improvement project. Whether you're considering tile for your kitchen counters, entranceway floors, or shower walls, we invite you to visit one of our Cincinnati, Dayton, or Northern Kentucky showrooms, to learn about this versatile material and explore our extensive selection.