How to Care for Your Hardwood Flooring So It Lasts a Lifetime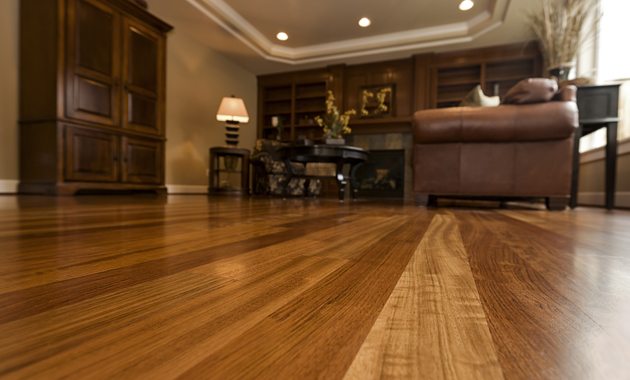 Hardwood floors offer unmatched beauty and timeless appeal, but they must be properly maintained if you want to maximize their remarkable durability. Below are some tips to help you care for your hardwood flooring, so that it can provide you with decades of quality use.
Wipe up any spills or stains immediately using a slightly damp cloth.
Be careful which cleaning products you use on your hardwood floors. Avoid any products that are designed for cleaning vinyl or tile, or 2-in-1 cleaners that contain urethane polish or acrylics. Not only will the gloss be short-lived, but it will also cause the wood to become exceptionally slippery, which can be a safety hazard. In addition, avoid using oil soaps, liquid wax, silicon, or any products that contain citrus, tung, or lemon oil.
Don't scrub your floors with abrasive cleaning aids such as steel wool, or any other type of scouring pad that contains metal elements.
Sweep or vacuum your floor regularly using a soft-bristled broom or vacuum attachment, making sure to cover high-traffic areas on a regular basis. This will keep dirt and other grainy particles from accumulating, which can scratch the surface of the wood.
If there are any areas of your floor that receive regular direct sunlight through windows, skylights, etc., be aware that the heat and UV rays from the sun can cause fading over time. Use protective coverings on windows and other openings to minimize these effects. In addition, hardwood floors will naturally age when left uncovered, so to avoid uneven patches of tone or color, rearrange your furniture and/or rugs on a periodic basis.
If you have pets, keep their paws clean and their nails trimmed to avoid any stains or scratching that can cause damage to your floor.
Use stick-on felt pads under furniture legs, and place floor mats in all of the high-traffic areas of the home (e.g., entrances, exits, in front of sinks, etc.) to reduce general wear and tear.
If you have to move furniture, avoid sliding or dragging it across the floor, as this can create scratches, pock marks, and other types of damage to the surface of the wood. Instead, pick it up and move it to its intended location, making sure to set it down gently.
During the winter months when the air tends to be drier due to the use of indoor heating, use a humidifier to minimize shrinkage and gapping.
Avoid walking on your hardwood floor with any type of shoe that has a hard or sharp sole, such as sports cleats or damaged high heels.
The tips listed above will help you extend the life of your hardwood floor so that it can retain its unique beauty. Should you have any questions about the care and maintenance of your hardwood flooring, Cincinnati floor covering experts McSwain Carpets and Floors will provide you with the knowledge and professional insight you need to keep your floors in tip-top shape for many years to come. So contact us today–the information you need is just a phone call away!