Get A Great Deal on Your Flooring with Our Grand Reopening Specials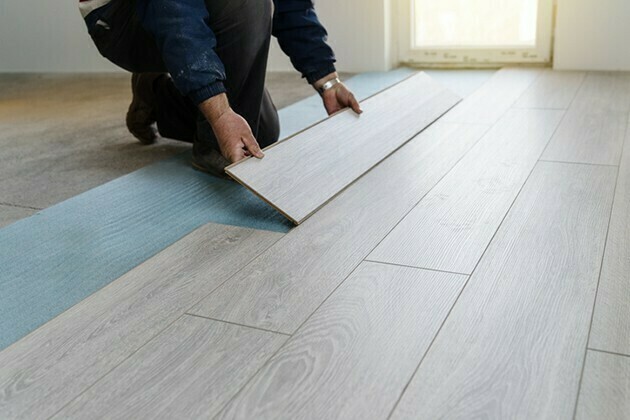 After weeks of being closed due to Covid-19, we're excited to open our doors once again! To celebrate, we're offering several special offers on some of our most popular products. If you've been thinking about updating the floors in your home or business, now is the perfect time to visit one of our nine McSwain Carpets & Floors locations, or schedule a Shop@Home appointment.
In today's blog, we'll let you know about our specials, go over what to expect during your in-store visit, and tell you more about our Shop@Home program. Let's get started!
What's on Sale?
Not only are we celebrating having our doors open again, but we're also celebrating our anniversary! What does that mean for our customers? Extra savings on some of our most popular products. Our Cell Includes the following:
– Hardwood flooring: 20% instant savings
– Waterproof flooring: 20% off
– Carpet: save 30% instantly
– 60oz Stainmaster Luxerell is marked down to $3.59 Sq. Ft. (six in-stock colors to choose from)
– Pergo Extreme Stock is 37% off (five in-stock styles available)
– Room Size Carpet Remnants are buy one – get one 20$ off at our Beechmont, Blue Ash, Forest Park, Florence, Mason, Beavercreek, and North Dayton Outlet (width:12' and 15'; length: up to 25')
In addition to these incredible savings, we are also offering 12, 18, and 24-month financing options to make your flooring payments as easy as possible. If your floors need updating, now is the perfect time to buy!
What to Expect During Your Store Visit?
Our goal is to do everything we can to ensure the safety of both our staff and our customers. Here is what to expect during your next visit:
– New Hours: We're open Monday thru Friday from 9:30 a.m. to 6 p.m. and on Saturday from 9:30 a.m. to 5:30 p.m.
– Face Coverings: All of our employees will be wearing a face covering. If you don't have one, don't worry, we'll have disposable masks available.
– Social Distancing: We're maintaining a minimum of six-feet between people to ensure that both our customers and our employees are as safe as possible.
– Increased Cleaning: Maintaining a clean shopping environment has always been a priority, but we've ramped our efforts up. Our team will be frequently cleaning and disinfecting all surfaces and samples throughout the day.
– Associate Wellness: Our staff members must undergo a daily wellness screening before each shift.
– Hand Sanitizer: We have plenty available in each of our locations for your use both at our main entrances and scattered throughout our showroom.
– Health Etiquette: If you've been sick, a member of your household has been ill, or you've been in contact with someone who has been sick within the last 14 days, we ask that you do not enter. Instead, feel free to take advantage of our Shop@Home program.
What's Shop@Home?
We know that some of our customers may not be able to or may not feel comfortable coming into one of our brick and mortar locations. For this reason, we created our Shop@Home program. All you have to do is fill out a form. From there, a member of our team will contact you to schedule your personal virtual shopping experience. With our Shop@Home program, it's never been easier to shop for new flooring!
Whether you visit one of our nine area locations or take advantage of our Shop@Home program, we're excited to be open again! To ensure you get the best price on your next flooring project, take advantage of our Reopening Sale! If you have any questions or want to learn more about our great deals, contact our expert team today