Digitally Design Your Space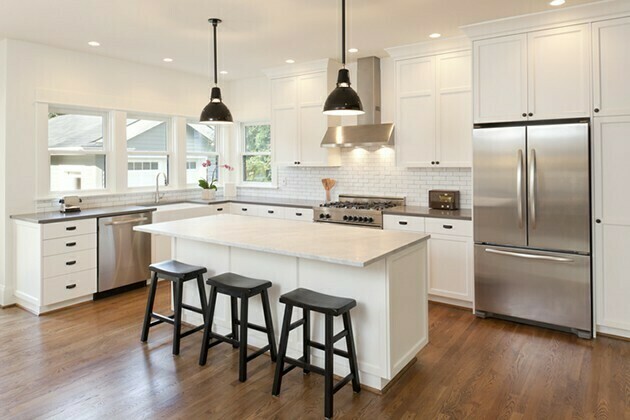 Choosing the new flooring for your home or business can be extremely stressful. Some of the most beautiful flooring materials make a real statement, but it can be hard to be sure that you are going to love that statement piece for the lifespan of your property. Many people try to envision their space by going into showrooms to see their tile or wood options in person. Going into a showroom is a great first step, it lets you hold your material in your hands and get an idea on how the material will look and feel, but there is no substitute for seeing your prospective materials in your own space. If you are interested in seeing your new flooring material living in your space, our expert team here at McSwain Carpets & Flooring has two unique programs to help you make your final decision.
Design-A-Room
Regardless of whether you are looking to install carpets, hardwood, vinyl, or tile, you can easily see what your desired material will look like in your own space. We have proudly partnered with two companies to provide you with our Design-A-Room program. The first step in designing your room is for you to upload a picture of the space you are designing, or if you would prefer, you can choose from a selection of room layouts in our gallery. If you select a room layout from the gallery, you can pick a design style to help you form a good foundation that will give you some ideas on where to start. Once you have chosen your room style or have uploaded your image, you can choose from hundreds of different flooring types and styles. You can even see how your room will look with the flooring grains or patterns running from different directions using the rotate tool.
There is no need just to stop at flooring; you can even choose different paint color options for your walls and look at different stains and finishes for your cabinets or molding. This tool is one of the best ways to visualize your space and make the most of your renovation plans. Once you have decided on your design, you can save as many versions of your space as you would like and pick and choose design aspects from each.
Shop @ Home
If you don't like working on your computer or just want to physically see your flooring material in the space it will live in, our Shop @ Home program is perfect for you. Instead of running from store to store trying to envision how the light in your space will interact with each material, our Shop @ Home program brings the showroom to your home or business. Simply fill out our Shop @ Home form to tell us what kind of products and styles you are interested in seeing and one of our design specialists will come straight to your space with samples so you can see how your new flooring will look in your lighting and your space.
No matter what kind of flooring you are looking for or what kind of space you need to fill, we have a perfect program to help you make the right decision. The design specialists here at Shop @ Home program will help you find the perfect flooring for your space on the budge that you need.