Dare to Compare: What You Need to Know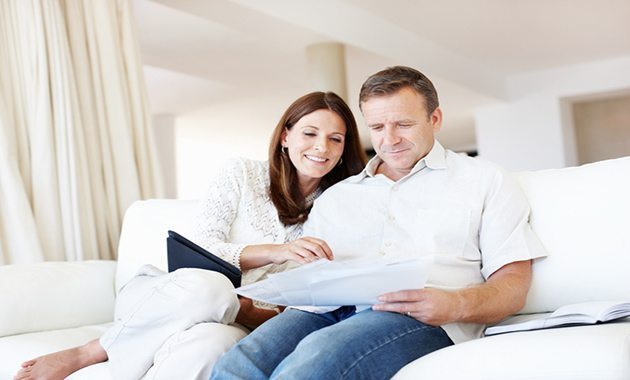 Getting a price quote for a flooring installation might seem like a pretty straightforward process, but unfortunately, this isn't always the case. In fact, many homeowners have experienced "sticker shock" after they unraveled their final bill and discovered all kinds of extra charges that they weren't expecting. If you would like to avoid these types of unpleasant surprises (and who wouldn't), you will need to make sure that the flooring company you work with provides a detailed breakdown of every fee or charge associated with the installation. Below are some examples of the types of charges that should be spelled out in plain print on your price quote:
Material cost: This should be quoted in dollars per square foot, and should include all of the materials necessary to install your new floor.
Moving furniture: Most installers will advise you to move your furniture out before installation day, but some may not. In those cases, you might get charged a furniture removal fee on your final bill.
Stair installation: As you can imagine, installing carpet on stairs requires more time and material than what is typically reflected in the initial square footage estimate, and some carpet retailers use this as a way to tack on extra fees. Make sure that the price you're being quoted already includes the stair steps as part of the installation cost.
Transition strips: These are small, slender strips typically made of metal, rubber, vinyl, or wood that are used to create a seamless transition from one type of flooring to another (e.g., from carpet to hardwood). While transition strips are not a major part of the bill, they can certainly add up based on the price the installer decides to charge. Transition strips should be included in the initial price quote, and not just surreptitiously added on to the final bill.
Take up/haul away: It's one thing for the installer to take up your old carpet, but it's another thing altogether for them to dispose of it. As you can imagine, there will be a fee associated with getting rid of your old flooring material, and this charge should definitely be included in your initial price quote.
At McSwain Carpets & Floors, we believe in fair dealing and above-board pricing – no nasty surprises or underhanded charges. Not only do we provide comprehensive price quotes, but our prices are much lower than what a typical big box store would charge for your flooring installation. In one recent instance, one of our customers savedalmost $1,000 by choosing to go with us instead of a big box retailer! So don't be fooled by companies that may offer a slightly lower cost per square foot, but then tack on all kinds of unexpected charges to the final bill. With McSwain Carpets & Floors, you won't have to worry about misleading price quotes, and you can rest assured that your carpet will be installed by some of the most experienced and knowledgeable professionals in the business. Dare to Compare our prices and quality of service, and you'll find that McSwain Carpets & Floors is truly the best choice you can make for your flooring installation!