Choosing The Right Flooring For Your Room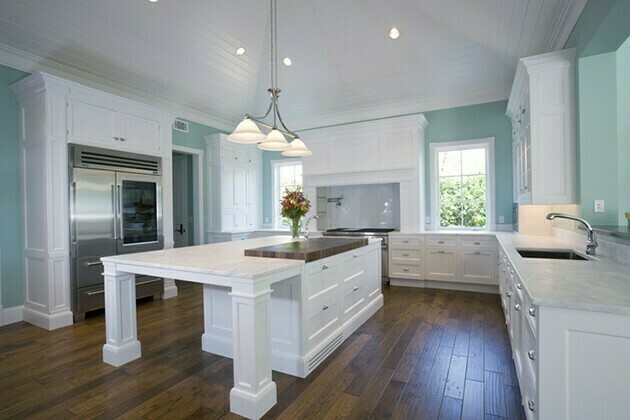 If you have owned your home, apartment or condominium for any stretch of time, chances are that you have probably come up with a few ideas of what you would change to your place. From simple changes like painting your rooms a new color to transformative changes like redoing your flooring, when done well, these changes can really bring your space to life. Don't be daunted by decisions if you are thinking about updating your flooring. You can easily see how any flooring option will look like in your space through our Shop @ Home program or by coming into the McSwain Carpets & Floors showroom to meet with one of our flooring experts.
How Much Traffic Does Your Room Get?
If you are thinking about redoing the flooring of your entire home or just one room, you need to think about how much foot traffic your space gets. For rooms like your kitchen, entryway and living room, you will most likely get a lot of foot traffic and need to choose a durable surface to deal with that traffic. Heavy foot traffic does not rule out carpeting, you simply need to make sure that you get a thick and durable carpet that can stand up to the heavy use that it will receive.
If your space is going to be used on a daily basis, you may want to think about using a harder surface like hardwood, laminate or tile flooring. Hardwood flooring is the most expensive option, and it will require resurfacing after a few years, but it will last for decades. Laminate flooring can give you all of the appeal of hardwood without having to break the bank, though it won't last as long.Tile flooring has one of the widest ranges of pricing, with intricate designs costing substantially more. Tiles are durable and beautiful and can easily last for decades with a little care.
What Is The Scope Of Your Project?
You need to determine the scope of your project and the rooms you want to cover in order to make the most of your flooring choice. The current style is to unify your design by floor, keeping transitions to a minimum and your rooms looking consistent. Main floors are traditionally done with wooden flooring with tile bathrooms, with bedrooms having the flexibility of using carpeting or harder flooring options. Whatever style you like, you can easily make your space your own.
Shop @ Home
Traditional flooring stores and showrooms are great for slimming down your choices, but it can be hard for you to envision how the flooring will look in your space. Everything from the lighting in your space to the furniture you fill your home with can drastically impact the look of your flooring. Our Shop @ Home program takes all of the guesswork out of your flooring decision. One of our flooring experts will come straight to your home with flooring options based on your design preferences so that you can see how your flooring will live in your space.
No matter what flooring you are looking for, trust the expert staff here at McSwain Carpets & Floors. Our design team can help you get exactly what you are looking for no matter your budget.