Benefits of Working with a Design Consultant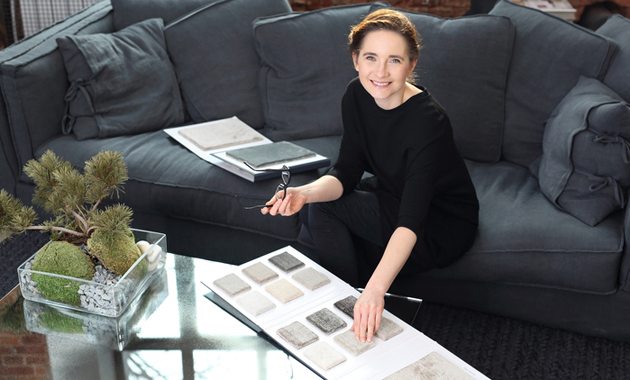 Have you been thinking about redecorating your home? If so, you might want to consider enlisting the help of a design consultant to help you find the perfect floors. Whether you have a pretty solid idea of what you want or you're not quite sure where to begin, working with a design consultant can help you hash out all of the details, and they can save you a lot of headaches in the process. Below are some of the key benefits of working with a design consultant.
1. Professional Knowledge and Insight
A design consultant has the knowledge, insight and skill to transform the ideas you have for your home into a workable plan of action. They not only know how to incorporate your flooring "must-haves" into the design scheme, but they also have the expertise to ensure that every individual detail of the plan works together to form a cohesive whole.
2. Attention to Detail
Design consultants are almost obsessively detail-oriented, and they know how to carefully comb through every aspect of the design scheme with a trained eye to bring the room together.
3. Saves Time
While there's nothing wrong with being a DIY-er, your design project will more than likely take longer than you expect if you try to go it alone. After all, there are dozens of decisions you will have to make, so make choosing the right floor easier with the help of a design consultant. With the skill, experience and expertise that a design consultant brings to the table, they can save you a ton of time on your design project.
4. Saves Money
Having the professional insight of a design consultant on hand can also help you avoid costly mistakes that could totally derail your budget.
5. Professional Touch (a.k.a. "Wow Factor")
Simply put, a design consultant knows how to combine all of the different aesthetic and functional elements of a space together to really make it "pop." For example, a design consultant knows which flooring choice (e.g., carpet, hardwood, tile, etc.) will work best with your furniture, décor and lifestyle. This is a skill that takes several years (and lots of training) to develop, and try as we might, most of us non-professionals will have a hard time replicating these types of results. If you want to maximize the "wow factor" of your space, it would be best for you to leave it in the hands of a professional.
As you're sorting through the different aspects of your design project, no doubt flooring will be a huge point to consider. McSwain Carpets & Floors offers an expansive selection of carpet, hardwood, laminate, vinyl and ceramic tile to meet practically any flooring needs you have. Not only that, but when you take advantage of our Shop@Home services, you can benefit from the expertise of a design professional who can provide you with solid recommendations to help you choose the best flooring products for your needs and budget. So whether you need hardwood flooring in Cincinnati or carpet installation in Dayton, our sales and design consultants will come to meet you where you are, and they will answer your questions and offer valuable insight to help you make the most of your design project. Be sure to contact us today to see how our flooring experts can help you add more beauty and value to your home.