6 Reasons to Consider Carpet for Your Business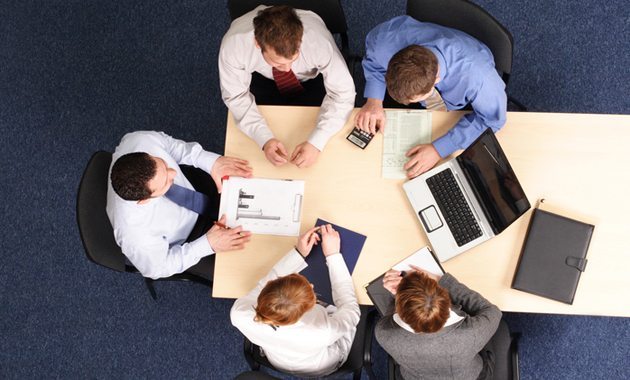 The floor covering you choose for your business can have a significant impact on your workplace in several different ways. If you've been wondering which type of flooring option is the best way to go, below are 6 reasons why installing carpet is a smart choice to make for your business.
1. Aesthetic Appeal
There's something about carpet that makes a space appear warmer and more inviting. Installing carpet in your workplace can pay great dividends in terms of the type of impression it will make on the customers and vendors with whom you do business. They might not be able to put their finger on it at the time, but when you've decked out your floors with carpeting that has a tidy look, comfortable feel and an appealing color, it can go a long way towards making your guests feel right at home.
2. Durability
Commercial carpeting is specifically designed to withstand the rigors of a high-traffic environment. The density and low-profile composition of commercial carpet make it highly crush-resistant, which means that it will be able to retain its look and structural quality for a long time.
3. Insulation
Carpet offers fantastic insulation due to its ability to trap heat within its fibers. This can improve the energy efficiency of your workplace during those cold winter months, and it can provide more warmth and comfort for your staff as well.
4. Noise Reduction
When you work in an area with hard concrete or tile floors, you'll notice how much noisier it is versus a room that has a carpeted floor. Carpet will soften the acoustics of a room by absorbing sound and providing a noise buffer for your workplace. Not only that, but it also helps to block the transfer of sound between the floors of multi-story buildings.
5. Safety and Comfort
Would you rather walk around on a hard, unforgiving floor all day long, or a soft carpet that provides a greater level of cushion for your feet? Installing carpet in the workplace can help lessen the stress on your workers' bones and joints, and its grippy surface offers a greater level of protection against slips and falls. Even if there is a fall, a soft carpet will lessen the impact, which means fewer serious injuries, and less chances of costly liability issues.
6. Health
Unlike hard floors, carpets can trap dust, dirt and allergens until they can be removed by proper cleaning. This means that there will be less of these tiny irritants floating around in the air to potentially cause health problems for staff members.
Installing quality commercial-grade carpet in your workplace is one of the best investments you can make to help ensure a comfortable, functional and safe office environment. For many business owners, the process of selecting and installing the most appropriate carpet can feel a little overwhelming, especially in light of all the different styles, colors and textures that are available.
McSwain Carpets and Floors has extensive experience with carpet installation in Cincinnati and Northern Kentucky for businesses of all sizes. Allow the carpet experts at McSwain Carpets and Floors to help you weigh out your flooring options, so that you can pick the most appropriate carpet for your needs and budget. Give us a call or stop by one of our stores to get started today!