5 Things You Need to Know Before Selecting Vinyl for Your Next Project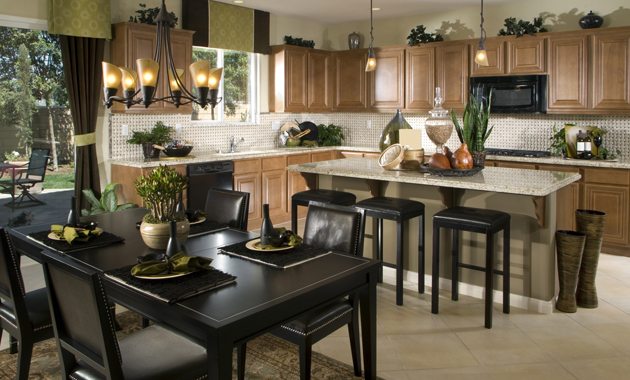 Vinyl flooring is becoming an increasingly popular option for homeowners all over the country, and for good reason: It's versatile, durable, comfortable to walk on, and easy to clean and maintain. If you've been thinking about installing vinyl flooring in your home, be sure to consider the following factors so that you can make a well-informed decision.
1. Thickness
One of the biggest considerations you'll have to keep in mind when choosing the right vinyl flooring is the level of thickness that will be appropriate for the space you're covering. For example, if you have kids and/or pets, you will definitely want to pick vinyl that has a thicker wear layer so that it can withstand the frequent wear-and-tear that comes with the territory.
2. Stain Resistance
If you're considering installing vinyl flooring in your kitchen, you will need to choose a vinyl surface that is resistant to stains and spills. Printed vinyl sheets and tiles tend to offer this protection, but composite and solid vinyl tiles do not. Keep this in mind when determining which type of vinyl material will be the most appropriate for your installation.
3. Cost
Vinyl is typically priced in dollars per square foot, with a range of $2 to $12 being a prevalent average. Bear in mind that installation costs are not included in this figure, so be sure to ask your vinyl retailer what the "all-in" cost would be to install your vinyl flooring. Other expenses that will be factored into the total cost include furniture removal and/or replacement, demolition of the old floor covering, preparation of the subfloor, product delivery costs, materials costs (e.g., moisture barriers, adhesives, etc.), and the cost of the installation itself.
4. Seaming
Vinyl sheets typically come in 6-foot and 12-foot widths, and as you can probably guess, not every room will easily accommodate these sizes. If your room has an unconventional configuration, some seaming might be necessary. Talk to your vinyl retailer to find out what to expect in terms of where these seams might be located when your vinyl flooring is installed. If this becomes a significant concern, try choosing a tile pattern that can handily mask the appearance of seams, such as those with grout lines.
5. Finishes
Vinyl flooring comes in three different types of finishes:
No-Wax Finish – This is more of a light-duty product that is good for areas where you don't expect much foot traffic, and where exposure to moisture and dirt will be minimal.
Urethane Finish – This finish is a little more durable, and is geared towards areas with moderate foot traffic. Urethane finish is also scuff-resistant, and very easy to clean.
Enhanced Urethane Finish – This finish is considered to be the most heavy-duty of the three, and is often used for areas with heavy foot traffic. Enhanced Urethane Finish is also highly resistant to scratches, scuffs and stains, and can last for upwards of 10 to 20 years with proper maintenance and upkeep.
Keep these three finish types in mind when determining which one will be the best fit for the floor you want to cover.
With all of the different choices that are available to homeowners looking to install vinyl flooring, it can feel a little overwhelming when you're trying to narrow down your options. McSwain Carpets and Floors offers the type of vinyl flooring and carpet Dayton homeowners love to use, and they can walk you through the process of choosing the right vinyl flooring for your installation. Visit one of our showrooms today and allow our flooring experts to help you make the most of your next home improvement project!